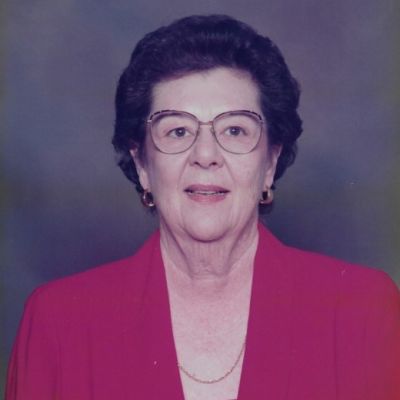 Marian
Tully
Conroy
Help us celebrate Marian! Please share your stories and photos, and invite others who remember Marian.
Marian Tully Conroy, 87, of Charlotte, NC passed away quietly surrounded by family on Saturday, February 2, 2019. She was born in Brooklyn, NY on September 3, 1931. She was preceded in death by her parents Henry Joseph and Caroline Wilhelmina Tully; her loving sisters, Carol Tully Monahan and Anne Ruth Tully Wickman; her husband, Richard Joseph Conroy, Jr., and their beloved son, Peter Henry Conroy.

Marian will be remembered as one whose life centered on her faith and her extensive family. She was raised in Manhasset, NY and attended Saint Dominic High School in Oyster Bay, NY. Marian graduated from Saint Elizabeth's College in Morristown, NJ in 1953.

Marian and her husband Richard were married on August 1, 1953. Her surviving children include Mimi Tate (Ike) of Charlotte, NC; Dr. Richard Conroy, III (Dr. Shelley) of Irving, TX; Susan Bisset (David) of Roanoke, VA; Maureen Nicholls (Bruce) of Flower Mound, TX; Kevin Conroy (Dr. Jacqueline) of Scottsdale, AZ; Thomas Conroy (Noemi) of Charlotte, NC; Paul Conroy (Catherine) of Asheville, NC; and daughter-in-law, Donna Conroy of St. Petersburg, FL.

Marian was an actively involved and proud grandmother in the lives of each of her 21 grandchildren and 14 great-grandchildren. Marian is also survived by 16 nieces and nephews. Marian has been a resident of Charlotte, NC for the past 31 years. In addition to Manhasset, NY, she also lived in Martinsville, VA.

The family will receive friends from 6:00 to 8:00PM on Thursday February 7, 2019 at McEwen Funeral Service - Pineville Chapel, 10500 Park Road, Charlotte, NC. A Mass and celebration of Marian's life will be held Friday February 8, 2019 at 10:30AM at St. Vincent De Paul Catholic Church, 6828 Old Reid Road Charlotte. Interment will follow at Evergreen Cemetery 4426 Central Avenue, Charlotte, NC.

The Conroy family is eternally grateful for the loving support provided by those who cared and prayed for Marian. In lieu of flowers, memorial contributions can be made in Marian's honor to Community Home Care and Hospice, 156 Corporate Blvd., Indian Trail, NC.

Online condolences may be shared at www.mcewenpinevillechapel.com.


LINKS
McEwen Funeral Service-Pineville Chapel

The Charlotte Observer
http://www.charlotteobserver.com