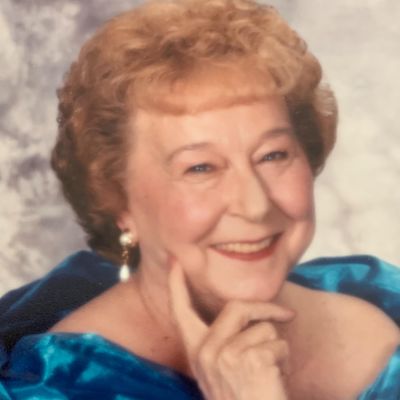 Mari
C.
Rotker
Join us in celebrating Mari—please share your stories and photos, and help spread the word about this page!
TAVARES - Mari C. Rotker (Formerly from Deltona), 90, died Nov. 14, 2021.

She was born May 22, 1931, in New York City to Sigmund Banashefsky and Phyllis Vabrinsky.

Mari is survived by her children Michael Rotker, and Margo Bernath and her husband, John. She was preceded in death by her husband of 65 years, Martin; her parents and brother Lou Banashefsky.

Mari held various jobs throughout the years. She retired as a bookkeeper in 1987 having helped build a wholesale/retail supply business up from a mom/pop business into a small corporation.

After retirement, Mari and her husband moved to upstate NY where she took up painting. They later relocated 31-years ago to Deltona Florida. Mari moved in with her daughter in 2021 after her husband's death.

Mari was a talented and complex woman. She had an astute business mind, was creative and a ravenous reader, loved children and animals and was extraordinarily generous to family, friends and strangers. Mari was deeply religious and prayed 3-hours each day. She was also a talented cook and was able to magically transform a few ingredients into magnificent meals.

She enjoyed bingo at American Legion Post 127 in Lake Helen. While there (for years), Mari supplied most of the cookies and candy at the bingo sessions as well as gifts and specialty items for players during themed events for Mothers and Fathers day celebrations and Easter. She purchased and amassed gifts throughout the year so members could enjoy their annual Christmas celebration. Though she was too modest to ever tell anyone she did this - it was always done through love and brought her great joy.

For years she hosted a weekly girls poker game at her house on Wednesdays. She also belonged to "The 31 Club" - women of the American Legion Post who were born in 1931.

Mari enjoyed the company, love and respect of many friends. However, for Mari, friends quickly became family - such was her capacity to love. She was a warm and welcoming woman.

Mari had a brief illness and passed away in Tavares Florida with family by her side. The 31 Club has lost another member, her family has lost its guiding star and heaven is blessed with another angel. She will be forever loved.

In Lieu of Flowers, donations may be made in her name to the children or animal charity of your choice.

Arrangements entrusted to Beyers Funeral Home and Crematory, Leesburg, FL.
LINKS

Beyers Funeral Home and Crematory - Leesburg
The West Volusia Beacon
http://www.beacononlinenews.com