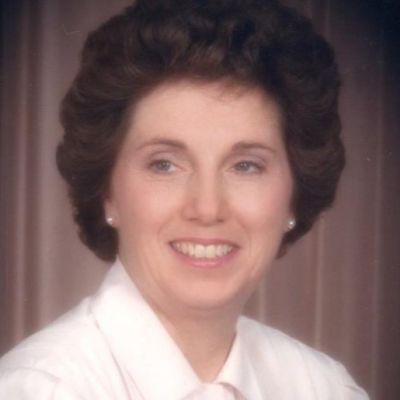 Margaret
Tiernan
Did you know Margaret? Please share your stories and photos, and help spread the word about this page!
MEREDITH --- Margaret Joanne McCullough Tiernan, 87, of Upper Mile Point Drive, passed away unexpectedly early Thursday morning, September 22, 2022, at Concord Hospital-Laconia, with her husband of 65 years, Kenneth Tiernan by her side, along with the support of loving family members who were present in spirit if not in person.

Margaret was born on December 5, 1934, in Watertown, NY, to Dr. James Andrew McCullough, MD and his wife Marian (Bruce) McCullough. Margaret was the eldest of their two children. She and her sister Kathleen 'Kate' McCullough (Perry) were 'soul sisters' and the best of friends for life. She will be sorely missed.

Margaret grew up in northern New York during the Depression Era in the Village of Black River, NY. Her father was a general practice doctor and a gifted diagnostician whose medical practice operated from the first floor of the family home. This played a significant, formative role in Margaret's life and development. When patients came for office visits, they could often be found visiting with members of the McCullough family in the kitchen, telling stories and eating cookies while they waited. Times were tough. Sometimes fees were paid in chickens, eggs, fruit, services, and sometimes care was provided on a prayer and agreement that at some future point the patient would pay it forward in some way. From a very young age, Margaret witnessed the full span of the human experience from the birth to death, joy to suffering, which led to a deep respect for the human condition and a belief in the importance of faith and loving service as a vehicle for hope and healing. She took these lessons and her own observations of the capacity of the human spirit to love, grow, and change with her as she began to craft her own life choices and story. She was kind, she was compassionate, she was funny, she was smart, she had grit, and she was an amazing mom to her children, her grandchildren, and everyone who touched her life. She was an amazing and loving partner, sister, mother, grandmother, and friend.

Margaret graduated as Class Valedictorian from Black River High School in 1952, and Nazareth College, Rochester NY, in 1956, with a BA in History with honors.

Margaret taught Citizenship and History at Marcellus High School in Marcellus, NY, before starting her family. Her great love of history, storytelling, and teaching, continued through her life and was expressed in many ways. She was active in her church and her community and enjoyed bringing innovative ideas and forms of learning to both religious education and her children's school system. She had a deep respect for people who were struggling and was able to help them see positive potential and options to move forward. In mid-life she worked for the University of California Irvine Medical School as a Student Financial Affairs Counselor, advocating for medical students, and helping them locate scholarships, resources, and support to successfully continue their medical education.

Margaret married Ken Tiernan on June 29, 1957. They have three children, Kathleen 'Katie' Stanley (Les), James 'Jim' Tiernan (Carole Bailey), and Mary Salgado (Dan). They have seven grandchildren, Sarah Griffin, Tom Stanley, Alyssa Stanley, Carolyn Tiernan, Becca Tiernan, Melissa Salgado, and Michael Salgado, two great-grandchildren, Sadie Griffin and Oliver Griffin, and several nieces and nephews. She is predeceased by her parents.

A Calling Hour will be held from 9:00 am-10:00 am, on Friday, October 7, 2022, at St. Charles Borromeo Church, 300 NH Rt. 25, Meredith, NH, 03253.

A Mass of Christian Burial will be celebrated following the Calling Hour, also at the church.

A Reception Brunch will be held in the church hall following the service.

A live stream of the Mass will be available on the St. Charles Borromeo homepage at https://stcharlesnh.org.

Burial will be held on Saturday, October 8, 2022, at 10:00am, at Middleneck Cemetery, Moultonborough Neck Road, Moultonborough, NH.

In lieu of flowers please consider donating in Margaret Tiernan's name to one of the many charities Margaret supported, Southern Poverty Law Center: www.splcenter.org , Catholic Charities: www.catholiccharitiesusa.org , and the Dana Farber Institute and Jimmy Fund: www.jimmyfund.org.

Wilkinson-Beane-Simoneau-Paquette Funeral Home & Cremation Services and 603Cremations.com, 164 Pleasant St., Laconia, NH, 03246 is assisting the family with arrangements. For more information and to view an online memorial, please visit www.wilkinsonbeane.com.
LINKS
Wilkinson-Beane-Simoneau-Paquette
Watertown Daily Times
http://www.watertowndailytimes.com