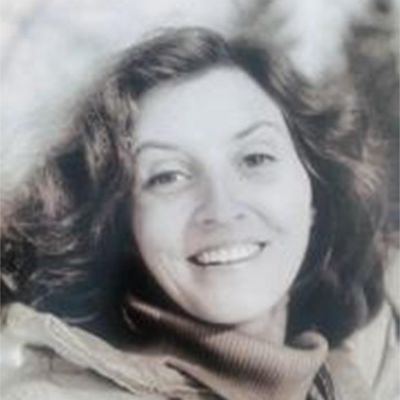 Margaret "Margo"
Hoyt Moser Houghton Hooker
How do you know Margaret "Margo"? Please share your stories and photos, and help spread the word about this page!
Margaret "Margo" Houghton Hooker Hoyt Moser, of Fearrington Village in Pittsboro, N.C., died unexpectedly September 6 at the University of North Carolina Medical Center in Chapel Hill, at the age of 82.

Born June 3, 1940 in New York City, Margo was the eldest of four children of Dr. Russell Houghton Hooker and Margaret Wilson Creighton Hooker of Baltimore, Md. The family settled in 1946 in Pleasantville, N.Y., where Margo spent most of her youth. She graduated from the Foxhollow School in Lenox, Mass.

Margo fell in love early on, marrying James Anthony "Tony" Hoyt of Bethel, Conn. in 1960. They had two children, Kathryn "Cara" and Charles "Charley" Hoyt. The family moved to West Redding, Conn. and, after earning her degree and teacher certification at Western Connecticut State University, Margo taught English and Social Studies in the public schools. She and Tony divorced in 1974.

Margo moved in 1977 to Reston, Virginia where an entirely new and exciting chapter of her life unfolded. At the Federal Bureau of Investigation, she was a speechwriter for Director William Sessions, and later travelled the world as Unit Chief of the International Operations Administrative Unit. While in Northern Virginia, Margo enjoyed 13 years of marriage with Jack Moser, and completed a Ph.D. in Education and Psychology from George Mason University.

One of her proudest accomplishments was "Then and Now: A Family History," a work of over 300 pages tracing the ancestry of the Houghton, Hooker, Hoyt, Creighton and related families. The book is housed in the Library of Congress.

In 2019, Margo resettled in Fearrington Village in Pittsboro, N.C., where she loved living among Belted Galloway cows and a lively retirement community.

Margo was a vibrant and optimistic woman who adored children, particularly her own grandchildren. She is remembered, in part, for concluding phone conversations with relatives and chosen family with three simple words: "I love you."

Margo is survived by her children, Cara O'Connell and husband Michael, of Pittsboro, N.C., and Charles Hoyt and wife Patricia, of Fountain Valley, Calif.; grandchildren, Liza Hoyt; Allison O'Connell-Dooley and her husband Kip; Brendan O'Connell; Christian Hoyt, his wife Jessie and great-grandchildren Barrett and Teddy; and John Hoyt and his wife Kaylee; brothers, Creighton Hooker and his wife Anne, of Bonita Springs, Fla., and Greg Hooker and his wife Sarah, of Marshfield, V.T.; and nieces and nephews. Services are private.
LINKS
Donaldson Funeral Home and Cremation
The Washington Post
http://www.washpost.com