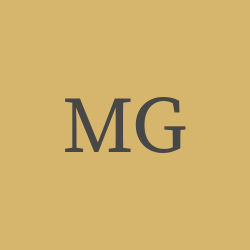 Margaret
Ann
Grantham
Help us celebrate Margaret! Please share your stories and photos, and invite others who remember Margaret.
Margaret Ann Grantham was born on July 21, 1943, to Helen Grace Franklin in Morton, Texas. At the time of her birth, she had one sister, Sharon (Chrisman). At a young age, she moved to Hagerman, New Mexico, where her mother Helen met and married Clayton "Pete" Franklin. Soon after, she was blessed with two more sisters, Wanda Sue Franklin (Parker), and Janice Franklin (Derrick). She attended Hagerman schools and graduated from Hagerman High in 1961. In high school, she met the love of her life, Floyd Grantham. They were married that summer, on July 1, 1961.

In 1962, Larry Dwayne was born to the happy couple and then 3 1/2 years later, Michael Lee joined the family.

The next 60 years were full of adventure and hard work. Margaret provided a secure, happy home for her "3 boys" and always managed to make sure they were taken care of with love, compassion, and a firm hand.

In 1989, Michael married Amy (McAlister) and in 2020, Larry married Kristin (Hauch). Margaret was blessed with 10 grandchildren throughout the years: Tyler Grantham, Bryce Grantham, Drew Grantham and his bride of this year, Gabby Aguero; Randi Lynn Grantham, Timothy Grantham and Jayci Grantham, Ashley Grantham, Tyler Moses and Trevor Moses. Then came the great-grandchildren, lovingly known as the "bitties": Jaxon and Mason Grantham. Margaret loved her children, grandchildren, and her great grandchildren with the fiercest of love. She made sure each one of them felt like they were #1.

Throughout the years, she had many treasured friends that she created lifelong bonds with: Judy Pilley and her late husband and, Jim; Anita Johnson and her late husband Richard; the Caffell's, Perry and Janice; Wayne Pilley and his late wife Wynone, and sister Sharon and her late husband, Bob Chrisman.

Through the years there were several other "children" that loved Margaret and Floyd as their honorary parents and still to this day remember their love, support, and dedication to them.

Because Margaret had so many friends, family and acquaintances that were blessed to know her, it is impossible to acknowledge everyone that meant so much to her. Please feel free to add and share your own stories and memories on the tribute page found at Browns Cremation and Funeral Service's website, of the wonderful woman, daughter, sister, Mom, Granny, and Aunt Margaret we all know and love. She will be missed by so many.

We are presently planning Margaret's celebration of life on Monday, October 11, 2021, 10:00 a.m. at the West Main Baptist Church in Artesia.

In lieu of flowers please donate to Catalyst Church or New Mexico Baptist Children's Home in Portales.
LINKS
Brown's Cremation Service
Roswell Daily Record
http://www.rdrnews.com