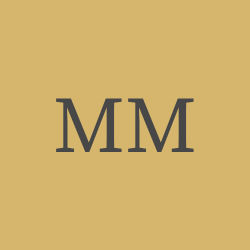 Margaret Elizabeth
"Liz"
Merchant Glass
Did you know Margaret Elizabeth? Please share your stories and photos, and help spread the word about this page!
"Liz" Glass- Margaret Elizabeth Merchant Glass - passed away peacefully and went to her heavenly home on October 12, 2022, at the age of 89.

She was born on July 4, 1933, in Austin, Texas. She loved having a birthday on the 4th of July because it was always a holiday and a fun day for celebrating.

As a 5th generation Austinite, Liz was raised in the shadows of the University of Texas, playing on the campus often as a child. Growing up, she was very active as a Girl Scout and later enjoyed serving as a counselor at Camp TexLake on Lake Travis. She graduated from Austin High School in 1951 and received a B.S. in Physical Education from the University of Texas in 1955. Liz enjoyed watching and playing sports. In her college years she played tennis and archery on the UT club teams and taught swimming lessons. Due to her upbringing in Central Texas, she loved bluebonnets, the Texas state flower, and enjoyed collecting anything that had bluebonnets on them.

She met her husband, Ben M. Glass, through the Baptist Student Union while attending the University of Texas. She married Ben on August 2, 1953 at University Baptist Church in Austin, and they were married for 67 years before his passing in 2021.

Together they moved to Odessa, Texas in 1955 for both of them to teach school. At first, Liz was an elementary physical education teacher, then a mother and homemaker. For 12 years, until her retirement, she worked in the office at First Baptist Church where she and Ben were both long-time and very active members. Liz enjoyed teaching the Bible and taught classes for teens in Odessa and then at First Baptist Church Lewisville for senior adult ladies for a total of 49 years. For a combined 30 years, she trained hundreds of children and teenagers in Bible Drill, a memory and timed Bible scripture-searching program. She was passionate about this as she had been involved in a similar program in her own youth called Sword Drill. Liz also enjoyed the years she served as a sponsor for teenagers at church camps and on mission trips.

In 1999, after 43 years in Odessa, Liz and Ben moved to Highland Village, Texas for retirement and to be closer to their daughter, Carol Slover and her family. In 2019, they moved into senior living in Lewisville, Texas and in 2020 moved into assisted living in Plano, Texas.

Liz was servant-hearted, selfless, faithful, and kind, as well as a devoted wife, mother, grandmother, great-grandmother, and friend. She modeled Christ-like love in her daily actions.

She was preceded in death by her husband Ben Glass, her parents Arthur Herman and Margaret G. Jones Merchant, her brother Arthur Henry Merchant, his wife Phyllis Merchant, and nieces Nancy Merchant Saxon and Beverly Dell Stuckey.

Liz is survived by son Tom Glass and wife Kathie of McDade, TX; son David Glass and wife Bette of Atlanta, GA; daughter Carol Glass Slover and husband David of Dallas, TX. She is also survived by 6 grandchildren: Courtney Glass, Branden Glass, Seth Slover (wife Berkley), Sarah Slover Brown (husband Morgun), Hannah Glass, Sam Glass; great-granddaughter Katie Maddux, her nieces and nephews, and a host of others who loved her.

A memorial service will be held at 2pm Monday, October 17, 2022, at First Baptist Church in Plano, Texas. Liz will be laid to rest jn the Oakwood Cemetery in Austin alongside generations of her family.

In lieu of flowers, anyone wishing to honor Liz's life can make a gift in her memory to the Texas Baptists Bible Drill program or Mission Dignity.
LINKS

Mulkey-Mason Funeral Home - Lewsville
http://www.mulkeymasonlewisville.com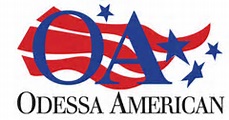 Odessa American
http://www.oaoa.com