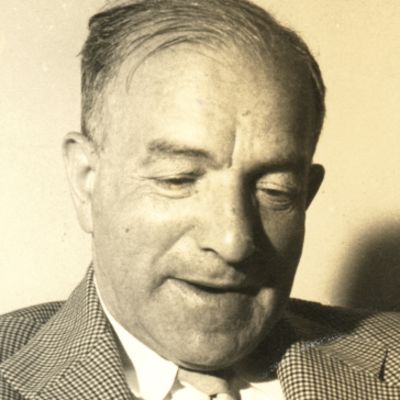 Marcus
Stecker
Marcus Stecher/Stecker 1874-1954
Marcus Stecher/Stecker

Profession: Tailor

1874-1954

Born in Sambor Galicia (Austro-Hungarian Empire), 22 September 1874

Died: 13 July 1954

Parents: Itzig/Isaac Stecher (father) and Feige nee:Schmatz Stecher (mother), less likely nee:Markel

Marcus Stecher immigrated to Ellis Island NYC on March 12, 1898 at age 21 years

He married: Sara "Sadie" Albert (also of Sambor) on Decembor 23, 1900 in NYC

Marcus and Sadie's Children:

Samuel Stecker, married Minnie Weiss (later Shelly Stecker), Their children are Stephen L. and Michael A. Stecker

Fanny/Florence "Buddy ", married Herbert Johnson (no children)

Jenny, Louis and Rose all died in childhood

Relatives: Sister Sophie nee: Stecher Rothberg and husband Isaac Judah Rothberg (they had 5 children), sister-in-law Dora Albert Polk and husband Jack E. Polk of Russia then Detroit

Buried at:

Washington Cemetery

Brooklyn, Kings County (Brooklyn)

New York, USA

**********

Marcus Stecher's sister was Sophie/Sofie nee:Stecher Rothberg (1872-1929).

His grandchildren from Sam and Shelly (born Minnie Weiss) Stecker are Stephen L, Stecker, M.D. and Michael A. Stecker, M.D. Great grandchildren of Marcus(from Stephen and Alix Stecker) are Tiffany Stecker-Gustavson, Mathieu Stecker and Dylan Stesker. Second great granddaughter is Mathilda Gustavson (mother Tiffany).
LINKS

Find A Grave
https://www.findagrave.com/memorial/126182192