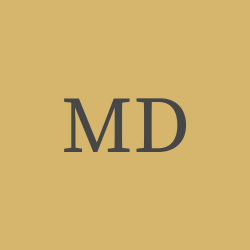 Madge
Dismore
Join us in celebrating Madge—please share your stories and photos, and help spread the word about this page!
Madge Dismore, a joyful Montana spirit, dies at 100. Madge loved all animals, made great deviled eggs, and could look at clouds for hours. Her favorite vehicle was a jeep. She loved and was loved by her family with a warm intensity.

Living for a century, Madge experienced a broad spectrum of life. She was born in Musselshell, MT in a small log cabin, the youngest of six in a farming family. Her parents, George and Ruby Hogan, moved their family to Lavina when Madge was young, and like most, saw loss after loss in the Great Depression. Madge often recounted that her mother Ruby - always kind - would give food to the "hobos" passing through.

The family moved to Stanford when Madge was in high school. Madge, barely five feet tall, loved to play basketball and won the 50-yard dash. In later years, when visiting Linda, her daughter who lived in California, she would tell folks, smiling mischievously, that she graduated from Stanford. All true. Then she would tell the truth with a restrained giggle.

While in Stanford (in Montana), Madge met her husband to be, Albert (Doc/Red) Dismore, son of the local doctor. Madge went on to graduate from Beauty School in Great Falls, and then both Dismore and Madge moved to Seattle to work in the shipyards in the war effort. It was a bit of a mystery who followed whom. They married in 1943 and Dismore went to war in the Pacific while Madge returned to Stanford.

After the war, the Dismores moved to Great Falls where they built their own business and raised a family of two girls, Carol and Linda, dog Yipper, and a variety of pussycats. Life was full of family outings, nights by the fire, and trips on the Missouri. Madge's philosophy on meals was typified by the slogan she inscribed by hand over the stove: "Hunger is the Best Seasoning". Always using her skills creatively, she sewed clothes for her daughters (and their toys), cooked inventive meals, and even refinished an entire piano.

When their daughters were off on their own, Madge and Red built and moved to a beautiful home overlooking the Missouri in the Big Belts south of Cascade. The house was named "Between the Winds" and was the center of a vibrant social life of locals who met every Friday and was inventively called "The Friday Night Club". Dismores also had a house in Sun City West, AZ which they loved in the winters. A while after Red died in 1995, Madge moved back to Montana full-time to live with Carol in Bozeman.

Although not shy of travel, with trips ranging from far north to far south in North America, Hawaii and Japan, Madge always loved her Montana. She recorded the song of the meadowlark, a chuckling stream, and the wind in ponderosas to share with her daughters. She preserved bitterroot blossoms and yellow aspen leaves. And she made the very best chokecherry syrup known. Making the syrup was always a fun family experiment with tasting. "Needs more sugar...more chokecherries...more sugar...." We always ended up with a lot of syrup.

Madge is survived by her two daughters, Carol and Linda, who both feel incredibly blessed to have had such a wonderful mom.

A Memorial Service will be held at 2:00PM on Saturday, October 9th, at Dahl Funeral & Cremation Service Tribute Center in Bozeman, with a reception to follow.
LINKS
Dahl Funeral & Cremation Service
Great Falls Tribune
http://www.greatfallstribune.com

Bozeman Daily Chronicle
http://www.bozemandailychronicle.com