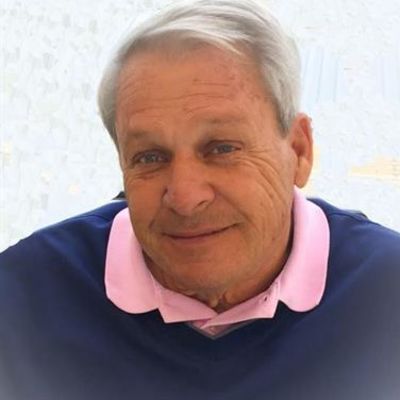 Lynton Bell
"L.B."
Wilson II
What do you remember about Lynton Bell? Share your stories and photos here, and invite others to come share their memories.
Mr. Lynton Bell "L.B." Wilson of Dunn departed this life on Sunday, August 19, 2018 being 67 years of age. He was born in Sampson County on October 5, 1950 to the union of the late Jessie Bell Wilson and Cecile Marshburn Wilson. In addition to his parents he was preceded in death by one brother, Joe Wilson.



L.B. was a beloved father, grandfather, brother and friend; he was someone who was known for the way that he treated people, which was exceptionally well. He was called "friend" by most everyone he met because he showed himself friendly. He was a people person and a man's man, he loved to talk and he had a charisma about him that made people want to be in his company. It was not likely he even knew the word "stranger." He always felt he was everyone's "keeper" and that his purpose was to see to it that those he loved were taken care of. He was a determined man, the kind of person remembered by those who knew him best as someone who labored through this life while standing tall and shrugging aside adversity. Upon learning that he was ill, his selfless personality did not allow him to feel sorry for himself but rather it burdened him to think he would leave those behind that he loved, without his watchful eye...that was the kind of guy L.B. was, just an all around good person. He was always a listening ear and his hands never failed to reach out to those who needed a little help along the way.



He had been a graduate of Midway High School Class of 1968 and he later attended Campbell University. Outside of his family and friends, his biggest passion in life was golf. He was a very accomplished golfer and aside from golfing for leisure, he traveled and played in many tournaments. Throughout the years he had been an owner of four different golf courses but in the latter years of his life, he was the founder and sole proprietor of Sandy Ridge Country Club and Golf Course. L.B. found solace when he played golf, it genuinely made him happy but not only for his love of the game but for the relationships it allowed him to form and build. The men who came to his golf course loved to come for more than just to enjoy a day out on the greens, they loved coming because they knew L.B. would be waiting with a smile and ready to engage in friendly conversation with them for hours and they loved that.



He was a fun person, always happy and always looking to cut up with someone. He enjoyed traveling, especially to the beach, he loved listening to beach music and going dancing. Although, his life appears to be very complex, he was still just a simple man that didn't require much. A good example of the simple and down to earth person that L.B. was is in the fact that although it is 2018 and he could have had any phone he wanted, he still carried a flip phone because "there isn't any reason to change it, it works just fine for me." He enjoyed the little things, he did a crossword puzzle every day, he loved politics and staying current on world news. He enjoyed his tractor, if there was work to be done at his golf course rather than delegating it to someone, he just hopped on his tractor and took care of it himself because he enjoyed the tractor and working with it.



L.B. was phenomenal person, from a prestigious life filled with many adventures and golf tournaments in which he won a lot of and being the owner of a well known and loved golf course; to being a wonderful dad and grandpa; to being loyal to feed the little squirrels at the golf course that he had always seen to it that the were taken care of. He was faithful, he was kind, he was a friend to all and he will be missed.



Left behind to cherish his legacy are: Children: Lynton B. Wilson III and wife Jenny of Dunn, Lauren Jackson and husband David of Dunn, John B. Wilson and wife Annberly of Coats and Jason Jackson and wife Elizabeth Jackson of Dunn; Grandchildren: Alexandrea Wilson of Killeen, Texas, Gabriel Wilson of Dunn, Ashlyn Wilson of Coats, Luke Wilson of Coats, Connor Jackson of Dunn and Bailey Jackson of Dunn; Loving companion: Debbie Best of Dunn; Wife of 20 years: JoAnn Wilson; Sister: Eleanor Lawrence and husband Noble of Crockett, Texas; Brother: Luther Wilson and wife Betty; Sister-in-law: Jincy Wilson; and a host of many other nieces, nephews, relatives and friends.



You are cordially invited to celebrate the life of Mr. Lynton Bell "L.B." Wilson on Sunday, August 26, 2018 at 4:00 P.M. in the clubhouse of Sandy Ridge Country Club with Rev. Jessie Brock officiating. a time of fellowship and sharing will follow the service.



In lieu of floral arrangements, the family of Mr. Lynton Bell "L.B." Wilson is honored to accept live plants to be used for a memorial garden to adorn Sandy Ridge Golf Course or memorial contributions may be made to the Shady Grove Baptist Church Cemetery Fund.



Cromartie-Miller Funeral Home is entrusted with all arrangements and is honored to serve the Wilson Family. Online Condolences may be expressed at www.cromartiemiller.com.
LINKS
Cromartie-Miller
http://www.dignitymemorial.com/cromartie-miller-funerals-and-cremations/en-us/index.page
The Sampson Independent
http://www.clintonnc.com