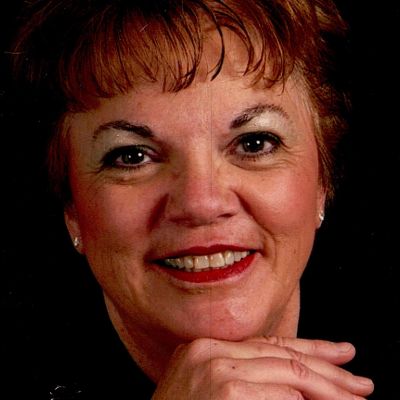 Lynne
Marie
Gurtler Whisler
Join us in celebrating Lynne—please share your stories and photos, and help spread the word about this page!
Lynne Marie (Gurtler) Whisler was born October 5th, 1946 to Clyde and Jane (Bruno) Gurtler in Springfield, MO. Clyde was stationed in the Army there after returning from serving in the African Corridor during World War II. Jane was a native of Colorado raised in North Denver. Lynne was an only child, lived in a home that her father built on the corner of 29th and Benton St. Lynne attended Columbia Heights Elementary, Wheat Ridge Middle School, Manning Junior High and graduated from Wheat Ridge High School in 1963. She attended the University of Colorado (Boulder campus) and met Dennis (Duane) on Christmas Break. They got married at the end of her freshman year. Lynne went back to school some 40 years later to Red Rocks Community College and graduated with her 1st degree in 2009. Then she was off to Regis University where she graduated Cum Laude with her 2nd Bachelor's degree in 2013. Lynne was accepted to Regis University Graduate school but was unable to finish due to illness. She lacked only 2 classes of achieving a double Master's. She was a straight 'A' student all through college. Lynne had a varied work experience. She worked as a waitress, cashier, bookkeeper, and as a real estate broker. She was a business partner of a property management company, a home building company, and a Real Estate brokerage firm. Lynne was also the CFO of the Team Whisler Racing Team! Lynne is survived by her "Life-Mate" and husband of 57 years. She married Duane in North Denver on June 9th, 1964. They have four (4) children, beginning with Zachery Duane Whisler (unborn); Jannelle Marie Schlensog and her husband Oliver; Gregory Shane Whisler; and Shaylyn Marie DeLong; plus greatly important to her she leaves behind her grandchildren and great grandchildren beginning with Jeffrey Langnes, his wife Lauren and their children Katelyn and AJ (Andrew Jonathan), Barrett Langnes, his wife Kristen; John Moore, Jamal Schlensog, Stratton Whisler, Luka Lamperouge, and Genevieve (evie) DeLong. Her niece, DeAnna Hardwood and her husband Troy as well as special members to the family, Troy and Tenicia Lowrie and Tony and Nita Palone. Lynne lived a life of caring and serving others. She was Duane's life-mate. His wind beneath his wings. She lived a life of commitment and loyalty to God, family and friends. Lynne's life was a life of love. She is a precious child of our Lord now. Lynne was taken home to be with Jesus on Monday, September 20th, 2021.

In lieu of flowers, contributions in Lynne's memory may be made to Two Angels Foundation, https://www.coloradogives.org/twoangelsfoundation/.

A celebration of life for Lynne was held Wednesday, October 20, 2021 at Olinger Crown Hill Mortuary. Fond memories and expressions of sympathy may be shared www.CrownHillFuneral.com for the Whisler family.
LINKS
Colorado Community Media
https://coloradocommunitymedia.com