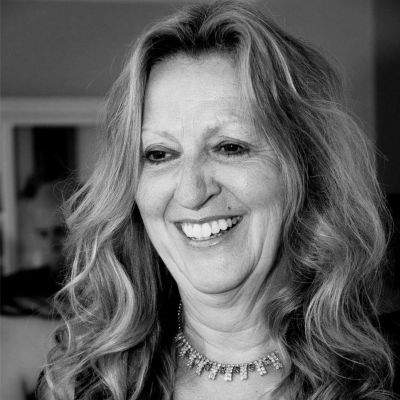 Lynne
Goeldner
Did you know Lynne? Please share your stories and photos, and help spread the word about this page!
Lynne Goeldner passed away unexpectedly on Sunday, April 11th, 2021.

Daughter of Robert and Lois Goeldner, Lynne was born December 7th, 1950, in the great city of Milwaukee.

Graduating from her beloved Lawrence University in 1972, her passions took her to Northern Arizona University, where she received her Masters degree in Education in 1976. Through dedication, and amid raising four children, she pursued and was granted a PhD in Educational Psychology in 1996 from UW-Milwaukee.

As a counselor, grade and middle school teacher, and ultimately, a college professor, her influence and legacy is profound. An empath who cared deeply for every young person's potential, she reimagined systems of education in ways that embraced each student's unique needs and appreciated their individuality. Lynne went to great lengths to provide mentorship and guidance in formative years and difficult times.

Deeply principled and a fierce advocate for equity, integrity and accountability, Lynne notoriously gave the establishment hell when it was required. She was a liberal giant and a great humanitarian. Navigating difficult crosswinds her entire life, she knew a rising tide lifts all ships, and did what she could to ease what suffering she could with the time she was given.

Lynne was a profile in resilience, persistence and empowerment. Her sometimes reserved manner belied a prolific mind and indefatigable spirit. She was a terrific conversationalist: engaging, interested, quietly hilarious, and a genuine character. Her presence was simultaneously comforting and uplifting.

She was our matriarch, an author, a business owner, a brilliant cross-stitcher, a homesteader, an antiques aficionado and lifelong patron of rare arts and skilled artisans. Lynne savored good desserts, long phone calls, The Moody Blues, fast, manual cars, and road trips with good company.

Perpetually planning an excursion with sidekicks Nancy Plank or Cousin Marsha, Lynne cherished these adventures for their camaraderie and for the opportunity to challenge her own paradigms. She had a particular fondness for the history of Vienna, the mountains (and beer) of Germany, pastoral northern Italy and France. Lynne frequented Door County and found sanctuary "up north", where she shared countless laughs and dips in the lake. She will be remembered in the kicks and splashes of her grandchildren, in tranquility among the cedar trees and with every loon song under starry skies.

Lynne's good work will be continued by her children: Jenna Rompelman (Jason Weiss) of Appleton, Seth Rompelman of Chicago, Emily Henderson (Jeff) of Appleton and Garrett Rompelman of Boston. Beloved Gramma to Adelaide (7), Maxwell (4) and Maeda (6 months). She is further survived by a wild and crazy Norwegian family, and many friends whose love and support will forever be appreciated.

Preceding and adored were her sister Janie (1970), brother Thomas (2006), father and mother.

A private service will be held; please inquire with the immediate family for details. A celebration of life will be hosted later in the year and when it is safe to do so.



In lieu of flowers, please consider a donation to the ACLU or the Breast Cancer Alliance in her name.
LINKS

The Post-Crescent
http://www.postcrescent.com