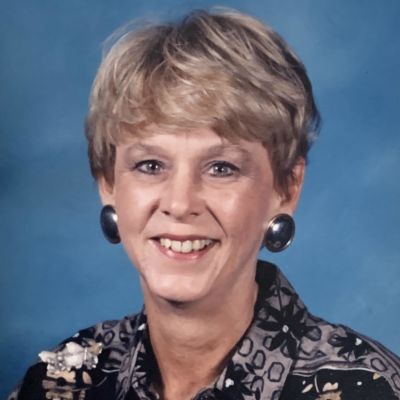 Lynne
Louise
Allen
Help us celebrate Lynne! Please share your stories and photos, and invite others who remember Lynne.
Lynne Louise Allen passed away peacefully on December 26, 2020 surrounded by her family at her residence at Montclair Parc, after a brief battle with cancer. Lynne was born April 8, 1947 in Baton Rouge, Louisiana, but grew up in Monroe, Louisiana. She was preceded in death by her parents, William Timothy Allen II and Virginia Stephens Allen. She is survived by her sisters, Susan A. Robinson of Monroe and Virginia Medlin (and husband, Richard) of Katy, Texas, her brothers, William Timothy Allen III (and wife Moise) and Hubert Stephens Allen (and wife, Linda), both of Shreveport, as well as many nieces and nephews, whom she loved dearly.

After graduation from Louisiana Tech, Lynne embarked on a career as a passionate elementary school teacher, starting out in New Orleans before moving to Shreveport, where she taught at West Shreveport Elementary School. The final twenty-two years of her career were spent at South Highlands Elementary School where she left a legacy of being a tough and demanding taskmaster, but one who inspired great loyalty while driving her students to be the best they could be. Many of her students and their parents have expressed to her over the years what a major impact she had on their lives. She was proud of all of them and aspired to make them feel elite while building their self-esteem. Not an athlete herself, her class usually won Field Day after a reading of "Casey at the Bat" and her classic pep talk. One mother recently wrote her a sweet note and sent her a copy of a map and guide to "What you will learn" and "Things you will need to know to survive" Miss Allen's 4th grade class, written by her son, now 40, when he was in her class. Lynne brought it to Christmas dinner and shared it with her family. Another of her first South Highlands students sent an email which said Miss Allen "did not just educate us. She taught us manners, respect and kindness. I loved her."

Lynne retired from teaching in 2002, but soon after suffered a stroke. She fought back and through her strong will, learned to walk with a cane, drive a car, and live on her own for years before a series of falls left her in a wheelchair in assisted living. The family wishes to thank the staff and aides at Montclair Parc for all their assistance and kindness, especially this year after Lynne was hospitalized with COVID-19 and then struggled with esophagus and cancer issues after her return.

After receiving the diagnosis that she had terminal cancer two weeks before Christmas, Lynne demonstrated a tremendous resolve and upbeat spirit. Her only two wishes were to summon enough strength to attend the annual luncheon with her retired teacher friends and Christmas dinner with all her siblings. She accomplished both in extraordinary manner without complaint, a tribute to her high pain tolerance and determination. The day after Christmas, Lynne died peacefully in her bed and ascended to her heavenly home.

Due to COVID concerns, a private memorial graveside service will be held in Monroe, Louisiana, which will be officiated by her nephew The Reverend Morgan Allen, who is now an Episcopal priest in Boston.

In lieu of flowers, the family has requested that donations be made to GREAT-Arc Caddo-Bossier, (an equine therapy program for handicapped citizens Lynne participated in) 7141 Greenwood-Springridge Road, Greenwood, Louisiana 71033, Louisiana Methodist Children's Home, 904 DeVille Lane, Ruston, Louisiana 71270, or a charity of your choice.
LINKS
The News-Star
http://www.thenewsstar.com