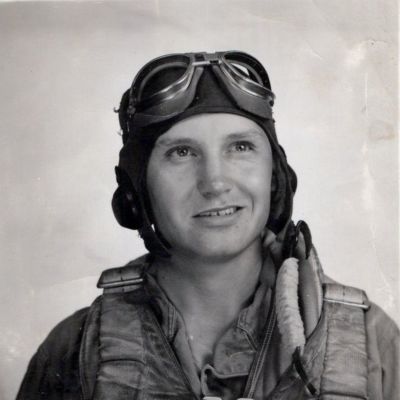 Lynn
Clarke
Tipton
How do you know Lynn? Please share your stories and photos, and help spread the word about this page!
Lynn Clarke Tipton was born on December 5, 1922 in Runningwater, TX to D.T. and Essie (King) Tipton.

He is preceded in death by his parents and his sister, Wynelle (Tipton) Goodwin and Shirley (Tipton) Gunter Saxon and his brother Harold B. Tipton.

He is survived by his daughter Martha Wynne Broday, grandchildren Kali Walker and Broday Walker of

Wichita Falls, TX. Also, nieces Patricia (Gunter) Walter of Plainview, Tx and Tange (Tipton) of San Diego, CA. Nephews Tyrone V.B. Tipton of Elizabeth, CO, Marshall Goodwin of Fresno, CA and James Goodwin of Los Angeles, CA. Also has two great nieces and four great nephews and many great-great nieces and nephews.

He grew up on the family farm in Plainview, attended Running water High School and graduated from Plainview High School. He attended Texas A&M college. He was drafted in the Army Air Corp (Air Force). He was a bombardier on B17's. He was in the eighth AF 493rd / bomber Group. His plane was shot down over Germany in 1944. He was in a POW camp util liberated by the Russians in May of 1945. He received the Air Medal and a Purple Heart.

After the war he graduated from Texas Tech with a degree in Engineering. After working in this field for several years he went west and joined his brother, Harold in San Diego, CA at an Oldsmobile dealership. He later had dealerships in Wichita Falls and Arcadia, CA. He settled int the Oldsmobile/Honda dealership with Harold in El Cajon, CA and retired from there. He loved to play golf and follow it on TV. Also a big football and baseball fan. He met his wife Gayle in Wichita Falls. They later divorced after having one child. Gayle is deceased.

He returned to TX six years ago, first in Lubbock then Plainview.

Graveside and Military Honors will be held at 11:00 A.M. Saturday, October 23, 2021 at the Plainview Memorial Park with Brian Barkley officiating. Arrangements are under the care of Kornerstone Funeral Directors.
LINKS
Kornerstone Funeral Directors

Plainview Daily Herald
http://www.myplainview.com