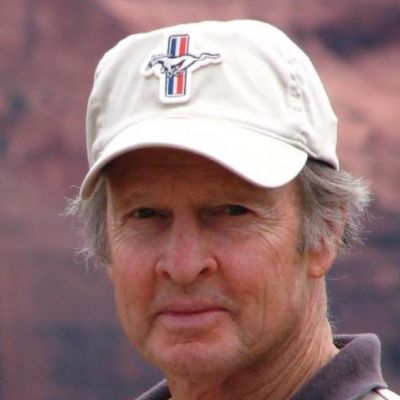 Lynn
Keith
Jackson
Help us celebrate Lynn! Please share your stories and photos, and invite others who remember Lynn.
Long-time Norris resident and Ohio native Lynn Jackson passed away peacefully at his home on Thursday, November 4, 2021 surrounded by his children and wife of 60 years. Lynn was born in 1937 and grew up roaming the hills around his hometown of Sardis. In his youth he hunted, fished, rowed the Ohio River, lettered in baseball and basketball, and began his lifelong love of bluegrass music.

Lynn attended Ohio University (Athens, 1959) where he played baseball and met his future wife. He earned a baccalaureate in Business Administration after which he served in the US Army Reserves.

In 1961 Lynn married Sally and earned a degree in Forestry from North Carolina State University (Raleigh, 1963). Accepting a position with the Division of Land Management of the Tennessee Valley Authority in 1963, Lynn moved to Norris where he and Sally raised their family. Lynn loved his work as a forester until he retired.

Lynn loved trees, cutting firewood, sitting around a fire, and the great outdoors. He was an eternal optimist and a romantic who enjoyed travelling the world with his wife Sally. In the family he was well known for his storytelling and intentional word play. Lynn was a mentally and physically strong man, as well as being kind and caring. A childhood friend said, "We all thought Lynn was bigger than life." We will miss his warm smile and ever-present baseball cap.

Lynn is preceded in death by an infant son, Christopher Tell Jackson; his parents, Mary and Cecil Jackson; and his sister, Sandra Turner.

He is survived by his wife of sixty years, Sally; his children, Shane Jackson, Twila Jackson, April (Mark) Jackson; his grandchildren, Carolina and Dandara; and his nieces Ashley (Mick) Schumacher and Allison (John) Dietz.

A memorial service will be held on December 11, 2021 at 10:30 am at St. Joseph Catholic Church.

In lieu of flowers, please consider a donation to Norris Commons Arboretum, c/o City of Norris, P.O. Box 1090, Norris, TN 37828 or Norris Community Foundation, c/o East TN Foundation, 520 W. Summit Dr., Suite 1101, Knoxville, TN 37902. Arrangements by Cremation Options, Inc. (865)6WE-CARE (693-2273) www.cremationoptionsinc.com.
LINKS

Monroe County Beacon
http://www.monroecountybeacon.net