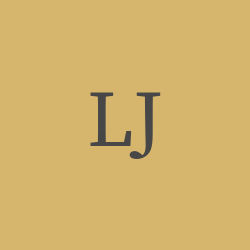 Luther
Clyde
Jett
Help us celebrate Luther! Please share your stories and photos, and invite others who remember Luther.
Luther Clyde Jett Jr, 70, of Plymouth NC, passed away peacefully on January 24 with family by his side, after a short battle with cancer.

Clyde was born on July 23, 1950 to Luther Clyde Jett, Sr and Winifred Barnes Jett in Plymouth, NC.

In 1966, he was introduced to Shirley Ann Phelps and they began their 53 year journey together on December 2, 1967. Clyde and Shirley went on to have 2 children, Shirley Christina Jett and Luther Clyde Jett, III.

Clyde retired from the automotive industry in 2019 after 38 years as Owner/Operator of Jett's Body Shop and Wrecker Service. While operating his business and during retirement, Clyde was a member of several classic car clubs and enjoyed restoring several cars for which he won numerous awards and trophies. Clyde was a member of the Seventh-Day Adventist church and supported the Washington County Senior Citizens Center where he made many friends and donated time and resources.

Clyde was a 25 year member, Past Master and current Treasurer of Perseverance Lodge #59 in Plymouth, NC. He served as the Past District Deputy Grand Master of the 3rd Masonic District of North Carolina. He was also a member of the Sudan Temple Shriners and the Scottish Rite.

Of Clyde's many accomplishments, being promoted to Grand Daddy was the role he was most proud of and mastered well. From mountain trips, 4-wheeler rides, to just spoiling them rotten, "his girls" know just how much they were loved. His Godly influence will live on in the lives of his grandchildren.

Clyde was predeceased by both parents and his daughter. He is survived by his wife, son, daughter-in-law, Laura and 3 grandchildren: Cara Anne Jett, Gracie Claire Jett and Lainey Kristen Jett; Siblings: Curtis Jett and wife Diane; Donna Moriah; Sherry Jett-Kearney and husband, Fred. Sister-in-law, Doris Morris and husband, Lee; Brothers-in-law, Harrell Phelps and wife, Betsy; Edward Phelps and Betsy Phelps; and several nieces and nephews.

Due to Covid-19 restrictions, the family held a private service and will not have a visitation. In lieu of flowers, the family would direct anyone interested to make a donation in memory of Luther Clyde Jett, Jr. to the Masonic Children's Home at Oxford. This can be made online at MHC-Oxford.org or mail to Masonic Home for Children at Oxford, 600 College Street, Oxford, NC 27565.
LINKS
Rouse Mortuary Service & Crematory
The Martin County Enterprise & Weekly Herald

The Daily Reflector
http://www.reflector.com