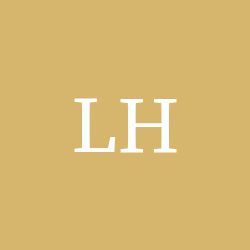 Loretta
Hastey
How do you know Loretta? Please share your stories and photos, and help spread the word about this page!
Loretta Newsome Hastey, 82, of Plainview, Texas met her Lord and Savior Jesus Christ face to face on Tuesday, October 19, 2021. A remembrance of her life, and the hope we have in her Savior, will be held 2:00 P.M. Saturday, October 23, 2021 at Kornerstone Chapel with Robert Malcom officiating. Interment will follow in Plainview Memorial Park under the care of Kornerstone Funeral Directors of Plainview.

A visitation will be held from 7:00-8:00 P.M. Friday, October 22, 2021 at Kornerstone.

Loretta was born September 11, 1939 in County Line, Texas. She married Maurice Hastey on March 26, 1956 in Clovis, New Mexico. They settled in Plainview in 1964 where she was an active member of Calvary Baptist Church and then Colonial Baptist Church. In recent years, she was a member of First Baptist Church. She will be remembered by her family as a model of the virtuous woman described in Proverbs 31 for her love of her family, her extreme work ethic, and her commitment to Christ.

Over her life as a homemaker, she raised six children and contributed to the upbringing of numerous others, including her grandchildren and great grandchildren, her siblings, her nieces and nephews, and others within the community. She gave her all to the work of her home. She put homecooked meals on the table everyday for a large gathering of family and guests, she grew large gardens, canned her produce, mowed the yard, and relished the occasional opportunity to do double duty as a carpenter and "handyman". She also modeled walking with Christ every day. Walking through her kitchen necessitated hearing her favorite radio preacher in the background as you passed. Dining at her table required bowing in prayer, and passing a day with her would involve singing hymns and discussing the future hope she had in Christ.

Loretta's had a heart for spreading the Gospel of Christ to her family, her neighbors and beyond. She loved reading her Bible and sharing what she read with others. She shared the Gospel with the children she taught in Sunday school, and she supported many missionaries and Christian ministries spreading the Gospel across the world. She was a vigilant prayer warrior for her family as well as the needs of others., and she opened her home to evangelists as they passed through.

She is preceded in death by her parents, Leon Newsome and Vera Bevers. Brothers Charles Newsome, Doyle Newsome, Donald Newsome, Max Newsome, Jerry Newsome, Dale Newsome and David Ray Newsome. Sisters Carolyn Newsome and Linda Gail Hodges.

She is survived by her husband, Maurice Hastey of Plainview; two daughters Alisa Peters Prayor of Plainview, Cheryl Malcom of Plainview; four sons, Stephen Hastey of Plainview, Victor Hastey of Brownfield, Kenon Hastey of Plainview, Eric Hastey of Plainview; a brother, Justin Newsome of Puyallup, WA; a sister, Francis Wheeler of Lubbock; 13 grandchildren and 13 great grandchildren.
LINKS
Kornerstone Funeral Directors

Lubbock Avalanche-Journal Memoriams
http://www.lubbockonline.com

Plainview Daily Herald
http://www.myplainview.com