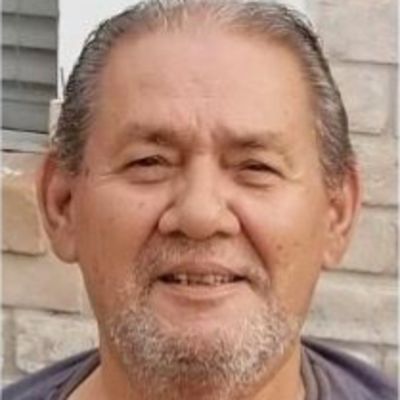 Lorenzo
G.
Flores Jr.
Did you know Lorenzo? Please share your stories and photos, and help spread the word about this page!
Lorenzo G. Flores Jr., age 74, passed away September 18,2021. He was born on August 19, 1947 to Lorenzo and Gloria Flores. He was raised in Alice, Texas. He graduated from William Adams High School in 1965. He served in the United States Air Force. He was a loving husband, father, uncle, grandfather, and brother. He will always be remembered for his kindness, love, and generosity.

Lorenzo is preceded in death by his father, Lorenzo Flores Jr and mother, Gloria Flores; his wife of 54 years, Elvidia C. Flores and his sister, Irma Solis.

He is survived by his daughter, Annette Flores Masquifelt; his son, Lorenzo Flores IV (Bianca); his sisters, Yolanda Flores and Connie Flores; grandchildren, Casey Masquifelt, Ruben E.

Masquifelt, Chris Masquifelt (Lauren) and Ilianna N. Flores, great grandchildren, nieces and

nephews.

Visitation will be held for immediate family from 5:00 p.m. to 6:00 p.m. and will open to family & friends from 6:00 p.m. to 9:00 p. m. on Friday, October 29, 2021 at Seaside Funeral Home Chapel. A Rosary will be recited at 7:00 p.m. that same evening at Seaside Funeral Home Chapel. A Mass will be celebrated at 10:00 a.m. on Saturday, October 30, 2021 at St. Pius X Catholic Church with an Interment to follow at Seaside Memorial Park.
LINKS

Echo News-Journal
http://www.alicetx.com