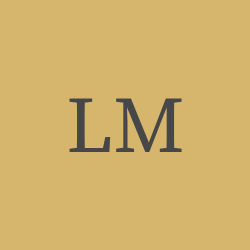 Lorenco
Abel
Mares
Did you know Lorenco? Please share your stories and photos, and help spread the word about this page!
Abel often said, "I should have been dead before I was 21 because of a series of events." But at age 23, he asked Jesus into his heart. That night, he dreamed he was in St. Anne's auditorium playing his guitar when he saw a bright, white figure float down, which he knew was God. God said, "Abel, I want you to sing for me." Abel answered, "But God, why do you want ME to sing for you when you have people like Elvis?" And God said, "Abel, I want you to sing 'How Great Thou Art.'" As Abel began to sing, God floated back up. Abel said that's when he knew God had called him to sing for Him. And that he did?to thousands. God was merciful to give Abel 51 more years of life, even though the last six were with ALS, a devastating disease that robs you of everything you are.

The last day Abel was on this earth, the doctor asked him if he understood what was about to happen. He looked upwards and with the biggest smile, mouthed, "Be with God." He was more ready than he had ever been. There was no hesitation, nor any tears. He said his goodbyes and was ready to see Jesus face to face.

Abel was so comical and witty and had the most unique and contagious laugh! He saw things no one else did. He could take a word and make it funny. He had a charisma that endeared everyone to him. He was Abel?genuine, sometimes too honest, but everyone knew he was REAL. He had a heart of gold and would help anyone in need. He was a man of few words, but when he had something to say, it was powerful. He loved to end his prayers with "Thank you God for saving someone like me." He never tired of telling others about Jesus dying on the cross for him. God gave him a wife and daughter and lateron, a son-in-law and granddaughter who felt privileged to be a part of his life. He was never a lazy man, and worked 32 years at Xcel Energy to take care of his family's needs. He was an amazing handyman who could fix anything. He was very patriotic, serving his country in the Army. He was quite an accomplished guitarist, along with his beautiful baritone voice. When he sang, he touched many hearts. He had a love for music that was never ending.

His favorite verse was Romans 10:9. His deepest wish was that everyone he knew would come to experience what he had. He is now walking, singing, and playing his guitar to his God who rescued him from self-destruction. He fought the good fight, kept the faith, and the battle is won, just as he wrote in his song "Gonna Win."

Abel is survived by his wife, Debbie; daughter, Valerie; son-in-law, Paul; granddaughter, Sofia; and his siblings, Connie, Shirley, Mary, Betty, Debbie, Juan, Romolo, and their spouses. Abel was preceded in death by his parents, Leo and Frances Mares; and siblings, Leo, Steve, Rita, and Roberto.

A memorial service will be held later in Waco, Texas.

The family invites you to leave a message or memory on our "Tribute Wall" at www.WHBFamily.com.
LINKS
WILKIRSON HATCH BAILEY FUNERAL HOME

Amarillo Globe News Memoriams
http://amarillo.com
Quay County Sun
http://www.qcsunonline.com