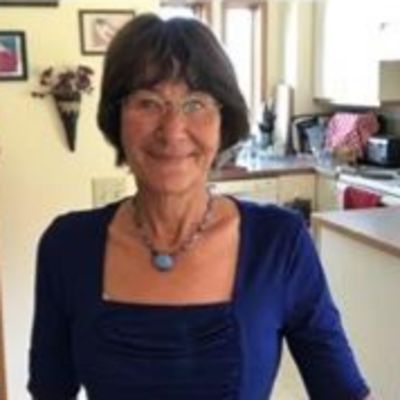 Lisa
Fae
Reynolds
How do you know Lisa? Please share your stories and photos, and help spread the word about this page!
Born August 12, 1960, in Burlington Vermont, the daughter of Ray and Katherine Reynolds, one of nine children, died July 17 from Cancer. Lisa spent her childhood and school years in Essex Junction, Vermont. She was raised in a large older house with her four brothers and four sisters. She learned to speak up and stand up for herself to get attention among such a large family. Lisa was an extremely honest and hard-working person. Her first job was digging up and selling night crawlers to sell to fishermen who passed by the family house.

She gained much of her powerful work ethic working on the family's rental properties. Here she acquired handywoman skills that she would employ the rest of her life. She fixed the things that others would throw away. She painted like a professional and used a chop saw with precision. There were few things she couldn't do and almost nothing she wouldn't try. Lisa graduated Cosmetology school and afterwards spent most the rest of her work life in the beauty industry. In her mid-thirties she came to Montana. She arrived home sick and clinging to her Vermont ways and quaint pronunciations such as the word garage. Lisa began her entrepreneurial streak by starting her own salon Hair crafters. Later she started a sugaring business The Sugar Room. She looked and acted professional. She took her work seriously and did her best for each client. Lisa loved her clients, and most were friends. Confidences were exchanged, laughter had. Her clients brought light and joy into her life. She was grateful to those who followed her and appreciated her work. after some time in the West, Lisa dropped some of her Vermont pronunciations and developed a love of the West. She loved to be outdoors. She traveled, hiked, fished, and camped all over Montana and other western states. She was a woman of the West. Her greatest outdoor passion was rock hounding. She belonged to the Bozeman Gem and Mineral Clubs as well as to the clubs in Butte and Helena. Eyes to the ground she found treasures others walked over. Many happy hours were spent with her pick hammer in hand, then trying to figure out how to transport as much of her finds to the car as possible. She was grateful to fellow rockhounds for their help and camaraderie. Lisa's children were her beloved dogs Tonka, Wuzzy, Ony, and her last dog, her caretaker dog, Jess. She loved dogs especially rescue dogs. Giving these dogs a second chance and a stable home was one of her missions. Family was extremely important to Lisa. She felt her mother to be her best friend. She cherished all her brothers and sisters. She is survived by her mother Katherine, sisters Kitty, Sheila, Cindy, Holly and brothers Ray, Randy, Jonathan. She is survived by long time Boyfriend Lance Sears. She is also survived by her favorite niece Sarah. Her father Raymond and brother Tim preceded her. Beautiful blue green eyes that drew you in with her warmth and laughter. A hardy laugh. Honest, unpretentious, brave, resolute, fun, and alive. Lisa made friends wherever she went. She was a special out-front person who encouraged others to be more, to do more. She loved having 'adventures. An adventure could be a drive, a walk with the dogs, or a trip to another country. She made every day count with adventure and accomplishment. She tried to watch every sunset and the sun has set on a soul who brought much to the lives she touched. For those of us who loved her and who were loved by her the world will be a less lively and more lonely place. Lisa's advice would be: When someone you love becomes a memory, the memory becomes a treasure. Thanks, Lisa, for the treasures you left us. For those wishing to honor Lisa's life, memorial donations may be made to the Beaverhead Animal Shelter.

Condolences and memories may be shared with the family at www.dahlcares.com.
LINKS
Dahl Funeral & Cremation Service

Bozeman Daily Chronicle
http://www.bozemandailychronicle.com
The Burlington Free Press
http://www.burlingtonfreepress.com
Memories
Looks like something went wrong.
Reload the page and try again.