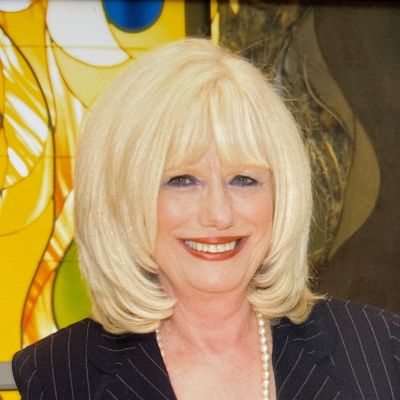 Linda
Schwartz Rosen
How do you know Linda? Please share your stories and photos, and help spread the word about this page!
Linda Schwartz Rosen was born in Childress, Texas on July 1, 1944 to new parents Adolph and Estelle Schwartz. She passed away on November 2, 2022 peacefully at home in Houston?and spent every day in between loving her beloved family and staying the curious soul she had always been. She will be missed desperately.

She grew up on Galveston Island where she attended Ball High School before going off to the University of Texas at Austin to study Fashion Merchandising, among other subjects. It was around that time she met Lewis Rosen, who she married in 1965 at the age of 21. The couple moved to Galveston and had three children before later divorcing, whereupon she moved to Houston.

Linda, known for her smarts as well as her moxie and leopard prints, then turned her sights on the financial industry, going to work at Merrill Lynch as a stock broker?at a time when women did not commonly hold that position. She subsequently founded her own consulting firm called Private Wealth Management, which she ran until her passing.

Her life was devoted to her parents, sisters, children, and friends. Linda regularly hosted "Camp Nana" for her grandchildren, diligently attending their games, recitals, and major milestones. She was an avid reader. In addition to following the markets and new innovations, she was interested in a wide array of topics and people. She loved fast cars and, of course, the Astros.

An especially proud achievement was raising over $350,000 in support of research for JDRF, in honor of her grandsons Miles Wyatt and Andrew Hardee, each who live with type 1 diabetes.

She is preceded in death by her parents (whom she cared for daily until their passing) as well as her sister Sandra Cohen, who was survived by husband Mark Cohen. Linda is survived by her little sister Andrea Schwartz and her husband Steve Dolan, daughters Lisa Hardee and her husband Eric, Rachel and her husband David Wyatt, and son Adam Rosen?always by her side.

She also leaves behind five beloved grandchildren: Alexander (and wife Alyssa), Andrew (and wife Nicolette), William, Jonny, and Miles. And of course, Alice Lee, who took care of Linda and her sisters from their teen years on, helping to raise three generations of the family and remaining a dear friend to Linda and a member of the family.

Graveside services will be held at 9:30 a.m. on Sunday, November 6, 2022 at Beth Yeshurun Post Oak Cemetery at 7445 Awty School Ln. Donations in her memory can be made to JDRF at www.jdrf.org/southerntexas or 1776 Yorktown Street, Houston, Texas 77056.
LINKS
Obit Family Account - Galveston Call Center

Galveston County Daily News
https://www.galvnews.com