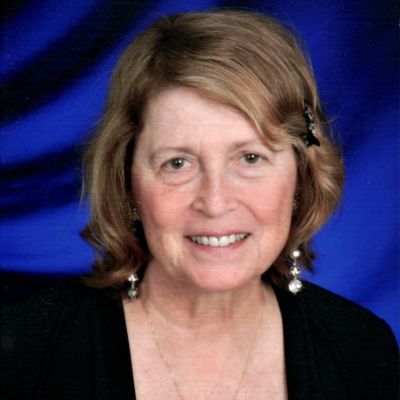 Linda
Meyers
How do you know Linda? Please share your stories and photos, and help spread the word about this page!
Linda Joyce Harmon-Meyers, William Penn High School Nurse, age 75 of Newark, Delaware, passed away on Wednesday June 1, 2022, at home under Vitas Hospice Care in Newark, Delaware.

After obtaining her nursing degrees, she worked for Saint Francis Hospital School of Nursing before joining the Colonial School District as a school nurse in Wilmington, DE. She spent 26 years a as a school nurse with William Penn High Scholl before retiring.

Her hobbies including operating a "Homestay" for the University of Delaware English Language Institute. She helped hundreds of students and to her delight, many students called her their "USA Mom."

She retired in 2012 and move to Inverness, Florida. She volunteered her time to Meals on Wheel and Mission Trips to the Dominican Republic. She became a member of the First Presbyterian Church of Inverness where she servced in the choir and mission committee. She married her longtime companion and love Dave Meyers in the FP Church in June 2019.

Health issues brought Linda back to Delaware in 2021 where she spent the remaining of her time with family and friends.

She was born October 29, 1946, in Hartford, CT to the late Weltha Barbara (Scoville) Harmon and Father Linwood E. Harmon.

She is survived by her husband David Meyers of Newark, Delaware, stepchildren Elizabeth and Thomas Meyers of Newark, Delaware and their children respectfully, Uriel and Hayden. Survivors also include her sister Carol Slayton and husband Richard of Nokomis, FL; her brother Sidney and wife Karen Lynch of Essex Junction, VT.

She is predeceased by her younger brother Edward Harmon of California.

Linda is survived by four nephews and their treasured families that she loved so much. Richard Slayton, Douglas Slayton, Drew Harmon and Ross Harmon. Dear friends left behind include Stacey Slayton of Michigan, Karyn Horne of Delaware, Kwi Boc Lee of Delaware, Younsil Lee of Delaware and Margret Paris of Rehoboth Delaware. Lastly she will be very missed by her four legged friends Connie the Corgi, Rooster the Pekingese and Ringtail the cat.

A celebration of life will be held at 12:30 PM on Friday, June 10, 2022. at R.T. Foard & Jones Funeral Home, 122 W. Main Street, Newark, DE 19711 where friends and family may begin visiting at 11:30 AM. Burial will be held privately. In lieu of flowers, memorial contributions may be made to CASA (Citrus Abuse Shelter Association) in Inverness, FL. Please call 352-344-8111 for further instructions. To send an online condolence, please visit www.rtfoard.com
LINKS
R.T. Foard & Jones, Inc.
http://www.rtfoard.com
Citrus County Chronicle
http://www.chronicleonline.com