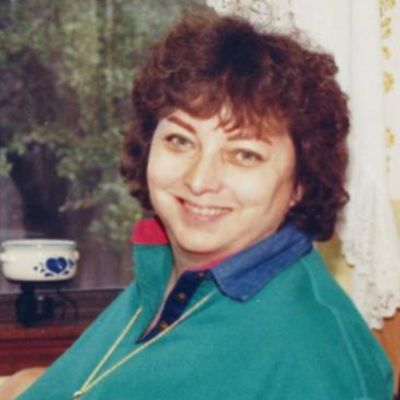 Linda
Dean
How do you know Linda? Please share your stories and photos, and help spread the word about this page!
Linda was born in Laurel Mississippi to Walter L Hollowell and Corine Jones Hollowell on September 30, 1942. Walter was a Geographic Surveyor for Gulf Oil Company. Due to his job Walt, Corine, and Linda moved around a lot. Linda never finished a school year until she moved to Athens when she was a junior in high school. Linda's mother was one quarter Cherokee leaving Linda to be one eighth. Linda's great grandmother was full blood Cherokee and her great grandmother died from the flu in 1918.

Linda was in the band in Athens and was Band President when she was a senior. She played the French Horn and had a band scholarship to HCJC.

After high school she attended HCJC, and Stephen F. Austin, and then North Texas where she graduated. She then taught in Texas City. After that she taught in New Deal, Texas then in Irving, Texas, and finally in Georgetown Texas for a number of years. Linda also substituted in College Station, Texas and Rochester, Minnesota.

Linda met Mike Dean in the summer of 1960 and they saw a lot of each other during that summer. However, Mike was going to Texas Tech and she was at HCJC and they lost touch for a couple of years. However, they reconnected in 1962 and Linda made it clear that she wasn't going away. Which was fine with Mike!

Linda and Mike were married in August of 1964 and they moved to Lubbock, so Mike could finish his degree. It was then she taught in New Deal, Texas. Mike finished his degree and they moved to Irving where he started to work for IBM. Mike was offered a job at HCJC and took the job, so they moved to Athens, Texas. Linda taught in Murchison, Texas for a year. Their first two sons, David and Scott were born in Athens, Texas.

Mike was offered a job at Texas A&M after seven years in Athens, so the family moved to College Station where Andy was born.

After that Mike was offered a job at IBM in Rochester Minnesota. The family moved there and stayed for three years. IBM Austin was staffing up and Mike was offered a job in Austin. The family moved to Georgetown in the summer of 1980 and have lived there since.

Linda was diagnosed with Alzheimer's disease in 2012 by a brain MRI. She had been showing symptoms since 2010. She passed away suddenly on March 6, 2020 in Georgetown.

Linda was preceded in death by her parents, Walter and Corine Hollowell. Linda is survived by her husband, Mike; sons: David, Scott, and Andy; daughters in law: Keri Dean and Celesta Dean; grandchildren: Allison Dean, Sara Dean, Walter Dean, Alice Dean, and Alexandra Dean.

"We had our heated discussions, but a hateful word never passed between us. We loved each other and we laughed a lot. I don't see how it gets any better than that. I know she is in Heaven with Jesus now." - Mike Dean

Visitation will be held from 6-8 PM Wednesday March 11 ,2020 at Ramsey Funeral Home. The funeral service will be at 2 P.M. Thursday March 12, 2020 in the chapel of Ramsey Funeral Home.
LINKS
Ramsey Funeral Home and Crematorium
Athens Daily Review
http://www.athensreview.com