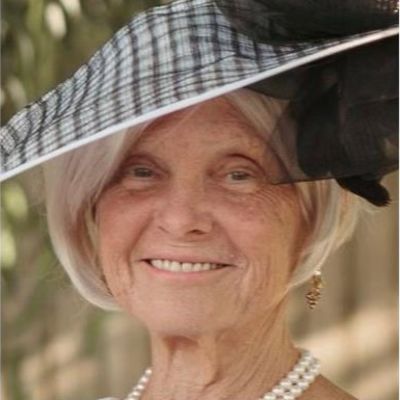 Linda Clayton
Downing
Eubanks
What do you remember about Linda Clayton? Share your stories and photos here, and invite others to come share their memories.
Linda Downing Eubanks, "Mumsy" to her grandchildren and "My Beautiful Bride" to her husband, died on September 14, 2021, at her north Asheville home which she enjoyed decorating and sharing with others.

A native of Baton Rouge, Louisiana, Linda graduated from University High School where she cheered and served as an athletic sponsor and from Louisiana State University where she was a member of Tri Delta. Those who benefitted from her service in Asheville include the Smith-McDowell House, the Junior League of Asheville, the Junior Vetust Study Club and the Town and Country Garden Club. She attended Arden Presbyterian and Covenant Reformed Presbyterian churches.

Linda is preceded in death by her father, Ben R. Downing, Jr., a respected Baton Rouge attorney and twice Western Junior golf champion, by her mother, Sara Menefee, a graduate of Centenary College, and by her brother, James R. Downing, DVM, twice a first team academic all-American offensive lineman at McNeese State University. She is survived by her sisters, Martha Stinson, and Sara Margaret Downing, both of Baton Rouge, by her brothers, Ben R. Downing, III, and William L. Downing, also both of Baton Rouge, by Reavis T. Eubanks, MD, her husband of 53 years and by their five children and five grandchildren.

The family will receive friends from 6:00 to 8:00 pm Monday, September 20, at Morris Funeral & Cremation Service, 304 Merrimon Avenue, Asheville, NC, and a Worship Service incorporating scriptures and hymns selected by Linda will be held at 12:00 pm, Tuesday, September 21, at Trinity Presbyterian Church, 17 Shawnee Trail, Asheville, NC 28805. Burial will follow at Riverside Cemetery, 53 Birch Street, Asheville, NC. Masks will be required for everyone at all the services per Covid19 mandates.

Memorials may be made in Linda's name to Duke Cancer Institute, http://dukecancerinstitute.org/give

Condolences may be sent to the family though our website at www.morrisfamilycare.com.
LINKS

Morris Funeral Home
https://www.morrisfamilycaregroup.com
The Asheville Citizen-Times
http://www.citizen-times.com
The Advocate
http://www.2theadvocate.com