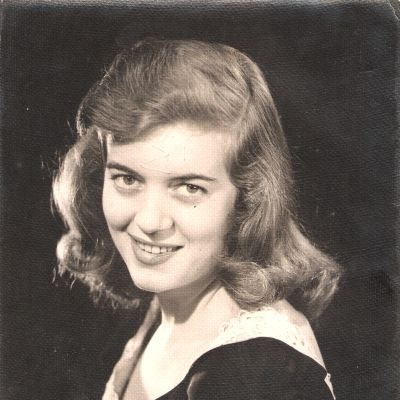 Lettie Lee
French
She was a mom, a Nana and a force of nature. If you ever met her, you'll never forget her.
Lettie Lee French, a mother, grandmother, great-grandmother and eccentric character passed away Monday, December 4, 2017 after a brief illness. She was 84.

Fiercely independent and a mistress of reinvention, she had careers as a comptometer operator, restaurant hostess, hotel night auditor, office manager and hobby shop owner in Houma and New Orleans. She was a talented painter who studied with well-known American artist Henry Hensche. After moving from Bay St. Louis, Miss., to Norco, La., she spent 10 of her final years as a Tarot Card Reader at The Bottom of the Cup Tea Room in New Orleans. She loved her family, her poodle, Lulamae, and the casinos.

She is survived by her daughters, Jo Lee Catton (Abby "Nick" LeBlanc) of Baton Rouge; and Lori Lyons (Marty Luquet) of Norco; daughter-in-law Louella Pitre Lyons; Grand children Lee Saunier (Regina) of Prairieville, Beau Saunier of Baton Rouge, Casey Catton of Baton Rouge, Lena Lyons Brunet (Clayton) of Houma, Marti Lyons of Houma, Kevin Lyons (Samantha) of Houma, Daniel Luquet (Cori) of Luling, Courtney Luquet of Destrehan and Lora Leigh Luquet of Norco; and 10 great-grandchildren. She is preceded in death by her parents, Martin Behrman French and Evelyn Himel Cross French; her son, Rhett Martin Lyons. Friends and family are invited to a casual gathering to be held on Sunday, December 10, 2017 from 1 p.m. to 4 p.m. at the home of her daughter in Norco. In lieu of flowers, donations to a favorite charity are preferred. The family wishes to thank the staffs at Oschner Hospital in Kenner and Ormond Nursing and Care Center in Destrehan for its thoughtful care in recent weeks. Arrangements made by Samart Funeral Home of Houma.