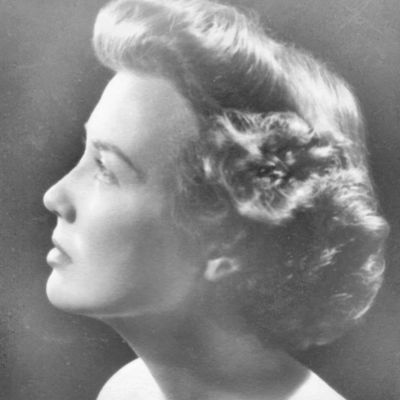 Letha
Thompson
What do you remember about Letha? Share your stories and photos here, and invite others to come share their memories.
Letha Louise (Lee) Thompson, passed away peacefully on January 21, 2023, capping off a vibrant, fulfilling and joyful life of 96 years. She joins her beloved husband, Charles K. Thompson, who predeceased her in 2018, and her dear son Charles Roussin Thompson, who predeceased her in 2020.

She was born in Eldon, Missouri on July 25, 1926, to Mary Jane (n?e Speakman) and Victor H. Roussin. The youngest of three girls, her sisters dubbed her "Queen" and loved to dress her up as their doll. Though raised during the Depression, she often described her childhood as a happy one, recalling train rides to St. Louis (her father was an engineer on the railroad) and visiting her grandparents at their farm in the Ozarks. An energetic student, Lee skipped 2nd grade in elementary school, "bounded" into junior high, and, as a high school student, played on the tennis team, sang in many of the school musical groups and joined the cheerleading squad.

During her high school years, the family relocated to Grand Junction, Colorado. Seeking adventure after high school graduation, Lee accepted a position in New Jersey working for the medical director of Standard Oil. On the arm of her West Point cadet boyfriend, she enjoyed exploring New York City, attending Army football games and dining at Tavern on the Green. Later, she returned to Colorado, working at St. Luke's Hospital in Denver. She decided to enter a modeling contest and came in 3rd, which prompted her to apply to the Barbizon Studio of Fashion, where she was accepted. Back to New York City she went, but unfortunately, it was for only a short time as she was called home to help care for her ailing mother.

Restless for a change, Lee took a job at the Atomic Energy Commission in Grand Junction. When the AEC office in Idaho Falls was being established, she was offered a job and, as she put it, she "took a chance," moving in 1949 with six others to this then small town of 15,000 to set up the new office. It was also where she "took a chance" and accepted a date from a tall, handsome young man she met in a realtor's office when she was apartment hunting. The young man was Charles Thompson, whom she would marry a year later in 1950 at Holy Rosary Church, the start of a beautiful 68-year marriage.

After her career at the AEC, and as Charles' appraisal business grew, Lee joined his office as the secretary and worked there for many years.

Lee never lost her love of sports and fashion. She modeled the latest designs for the Beta Sigma Phi fashion series held at the Rogers Hotel, and other local fashion show benefits. An avid golfer, Lee and Charles played regularly at the Idaho Falls Country Club. In addition, with their close circle of friends they hosted dinner parties and bridge games. Indeed, Lee continued playing bridge well into her 90s.

Lee was a devoted mother to her six children, guiding their education, encouraging their school and sports activities, helpfully ushering them through some of life's challenges, and always expressing her pride in their accomplishments. She adored babies and young children, and was a strong advocate for young people, supporting their development in life as independent souls, much like she was herself. And as her family grew, her love, care and guidance always shined on her grandchildren and great-grandchildren.

Lee loved to travel and experience new adventures. Visiting frequently with her grown children took her to such places as Sun Valley, Driggs, San Francisco, Portland, Paris, and even northern India. She and Charles also enjoyed many vacations in Hawai'i with their good friends Joe and Trixie Anderson.

Lee also found time to contribute to the Idaho Falls community. She volunteered on the Parks & Recreation committee to bring an indoor swimming pool to town, which was realized in 1987. She served as President of the Idaho Falls Women's Golf Association, leading the contingent to the state championships in McCall. Later, she served as a docent at the Museum of Idaho, where she enjoyed the opportunity to engage with museum-goers of all ages.

Lee was a devout member of the Catholic church, a religion she found to be "so beautiful" when, as a young woman, she was introduced to the faith by her older sister Rosalie. She is survived by her loving children, Brent (Sandi), Greg (Char), Mark, Nancy and Susan; by her amazing grandchildren, Janet, Chris and Claire; and by her delightful great-grandchildren, Charlee, Max, Ramona, Harper and Waylon.

The family will host a celebration of life for Lee in the spring of 2023.

The family wishes to thank the exceptional staff, aides, nurses and doctors at Lincoln Court Assisted Living and Enhabit Home Health & Hospice for the care, kindness and comfort shown to Lee and her family.

Condolences can be sent to the family at www.woodfuneralhome.com.
LINKS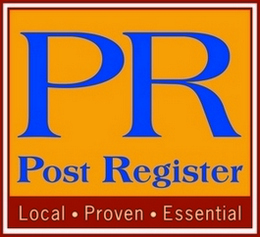 Post Register Memoriams
http://www.postregister.com