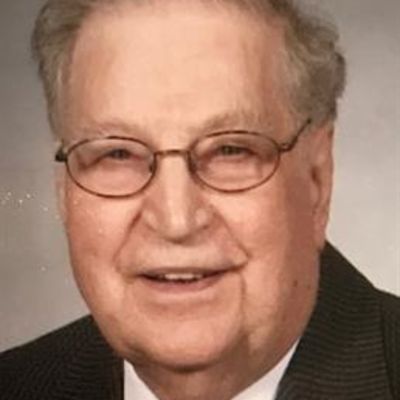 Leslie "Les"
Shetler
Did you know Leslie "Les"? Please share your stories and photos, and help spread the word about this page!
Leslie "Les" Shetler, 94, passed away at Greencroft Healthcare, Goshen, Indiana, on July 27, 2018. He was born July 15, 1924 to Henry and Emma (Slabaugh) Shetler in Bay Port, Michigan.

After the death of Les' mother (he was five years old when she died), Henry was married to Leona Schrock, and they together as parents raised Les and his siblings on a dairy farm near Bay Port.

He attended and graduated from Snell, a country school, a mile from the farm. A few times he ice-skated on the road to the school. It was here his life-long interest in reading began.

On December 29, 1946, Les married Frances Leona Terwillegar in Midland, Michigan at the Midland Mennonite Church. Some of their invited guests were unable to attend their wedding because of icy roads and blowing snow.

Les and Frances were active members of Michigan Avenue Mennonite Church in Pigeon, Michigan for over 40 years, where Les served as an Adult Sunday School teacher and as a "Visiting Brother." Following their move to Goshen in 1989 they joined the College Mennonite Church.

Being a follower of Jesus, Les gave his life to helping others. He built on his experiences as a farmer as he served propane gas customers, then managed a farm implement business, next sold autos, and then sold insurance and financial products.

Finally, Les served his community over 16 years in the "Thumb" of Michigan, as Area Manager and Vice President of Mutual Savings and Loan Association of Bay City, Michigan.

When Les retired, he became deeply involved in the development of The Depot (the MCC Resource Center, Inc) in Goshen as he and a group of others had the vision for such a facility, purchased and master-planned the building, and oversaw its completion. He served on The Depot Board of Directors for 18 years. Les also enjoyed playing golf whenever he could.

Les is survived by his wife, Frances, of 71 years; his two daughters, Bonnie (Randy) Arends of Melvin, Illinois, and Ann Shetler of Pearland, Texas; his four sons, Gary (Carol) Shetler and Clay (Rose) Shetler of Goshen, Jay (Marilyn) Shetler of Phoenix, Arizona, and John (Maria) Shetler of White Lake, Michigan; 13 grandchildren, two step-grandchildren and six great grandchildren; one sister, Louise (Harold) Swartzendruber of Bay Port, Michigan; one brother, Lee (Wilma) Shetler of Pigeon, Michigan; and many nieces and nephews.

Les was preceded in death by three sisters, Elizabeth (Bill) Barge, Edna (Willis) Miller, and Pauline (Bruce) Mix; two brothers, Clayton Shetler and Stanley (Elaine) Shetler; a grandson, Gregory Arends; and a daughter-in-law, Betty Shetler (John).

Visitation will be one hour prior to the 2 p.m. funeral service on Sunday, August 5, at College Mennonite Church, 1900 South Main Street, Goshen. The Rev. Phil Waite will officiate.

Contributions can be made in memory of Les Shetler to the College Mennonite Church in Goshen, Indiana, for the Jubilee Fund (for needy people in the local community).

Yoder-Culp Funeral Home is assisting with arrangements.
LINKS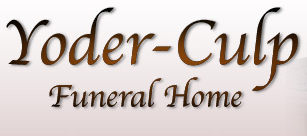 Yoder Culp Funeral Home
http://www.yoderculpfuneralhome.com/
The Huron Daily Tribune
http://www.michigansthumb.com