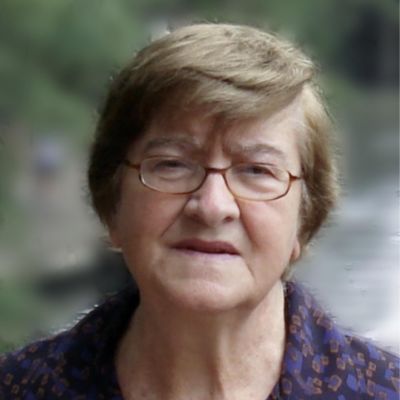 Leosina
Celli
What do you remember about Leosina? Share your stories and photos here, and invite others to come share their memories.
Leosina Celli, 91, of Plainville, passed away peacefully at the Hospital of Central CT New Britain Campus on Tuesday, August 9, 2022 surrounded by her loving family. She is now reunited with her devoted husband, Elio Celli, who predeceased her.

Leosina was born on August 27, 1930 in Corvara, Italy, daughter to the late Gabrielle and Maria (Ciccone) Giuliani. In 1954, Leosina immigrated to Venezuela where she and her husband started a family and were blessed with four children. The family immigrated to the United States and settled in Plainville where they made their forever home. Leosina, a woman of strength, courage, and determination went through many life obstacles always with a great sense of humor and optimism. Though she traveled through countries, barely able to speak or understand the languages, she always succeeded and made many friendships along the way. Leosina was a homemaker, tending to the home and raising children, but the loss of her husband found her working several jobs to support her family. She was strong-willed and a hard-worker and did not let anything stop her. If there was anyone ever in need, Leosina would lend out a helping hand and was always very generous. She had a passion for cooking and loved to share her recipes, passing down many of them to the next generation. You never left her house without a full stomach and a great story to remember. Leosina was a very special lady, full of love, generosity and a great sense of care. Above all, family was the center of her world and she found the most joy in being surrounded by her loved ones and especially her grandchildren. She will be missed sorely as her family carries on her legacy of her love, humor, optimism, and generosity.

Leosina is survived by her son, Gianni Celli and his wife, Xiomara, her daughter, Angela (Celli) Delgado (predeceased by her son-in-law, Carlos Delgado), her son, Adriano Celli and his wife, Silvia Mendez, her son, Henry Celli and his wife, Jennifer; her grandchildren, Stefano and Gianfranco Celli, Juan Carlos Delgado and his wife, Yasmin, Mariangela and Andres Delgado, Adriana and Silvana Celli, and Sofia and Francesca Celli; and her great-grandchildren, Santiago and Sebastian Delgado, all of whom she loved dearly and completely.

Family and friends are welcome to gather on Friday, August 12, 2022 at the Plainville Funeral Home, 81 Broad Street, Plainville from 9:00 AM to 10:30 AM. A Mass of Christian Burial will be celebrated on Friday at Our Lady of Mercy Church, 94 Broad Street, Plainville at 11:00 AM. Burial will follow in Saint Joseph Cemetery, Plainville. In lieu of flowers, donations in memory of Leosina can be made to the Plainville Senior Center, 200 East St, Plainville, CT 06062. For more information or to leave online expressions of sympathy, please visit www.PlainvilleFuneralHome.com.
LINKS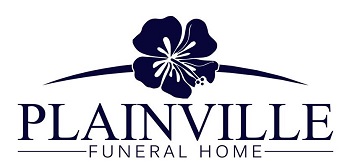 Plainville Funeral Home
http://www.plainvillefuneralhome.com

The Southington & Plainville Citizen
http://www.southingtoncitizen.com