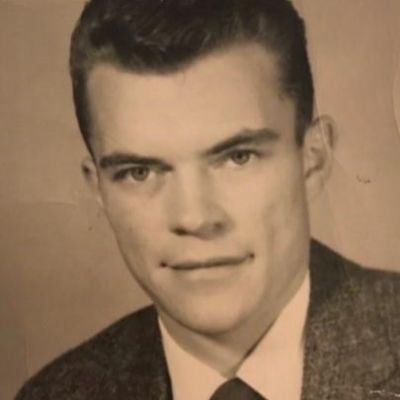 Leonard
A.
Helzer
How do you know Leonard? Please share your stories and photos, and help spread the word about this page!
Leonard A. Helzer, 82, of Laramie passed away February 2, 2021 after a short stay in hospice care at the Sublette Center in Pinedale, Wyoming. He was born May 30, 1938 to Leonard A. and Susan Doyle Helzer, the second of three children. After graduating from Laramie High School in 1956, he enlisted in the U.S. Navy and served on the U.S.S. Hornet aircraft carrier and was stationed at Japan.

After his honorable discharge from the Navy and reserves, Leonard competed with his grandfather Adam, father Leonard, Uncle Walt and brother Jon on their family trap-shoot team, gaining many championship titles around the state. He obtained his Associate of Business degree and worked for the State of Wyoming Department of Transportation and later as an auditor for the Department of Revenue and Taxation.

After retiring from the University of Wyoming in 2008, he spent much of his time cheering on his grandkids in their activities and twixting away on his computer. He was a staunch supporter of University of Wyoming athletic teams and a big fan of music, playing string bass in his dance band, the Sportcoats, in his post-Navy days. He never did convince any of his grandkids to get a band together with him, though he tried talking them into it many times.

Leonard was preceded in death by his parents, sister Linda and brother-in-law Dal Rasmussen, and brother Jon B. Helzer. He is survived by his daughters, Julie Feathers (Carl) of Cheyenne, Amy Sturman (Cody) of Boulder, and son Jon L. Helzer of Rosenberg, Texas; grandchildren Josh Stamey (Rae), Alison Petersen (Kyle), Guthrie Sturman and Susanna Sturman; and great-granddaughters Teagan and Cadence.

A family service will be held later this year in Laramie. We extend our gratitude to the Ivinson Memorial Hospital cancer center staff for their wonderful care during Dad's treatment. Donations may be made in his name to the Laramie Animal Welfare Society or the hospice center at the Sublette Center in Pinedale.
LINKS

Laramie Boomerang
http://www.laramieboomerang.com