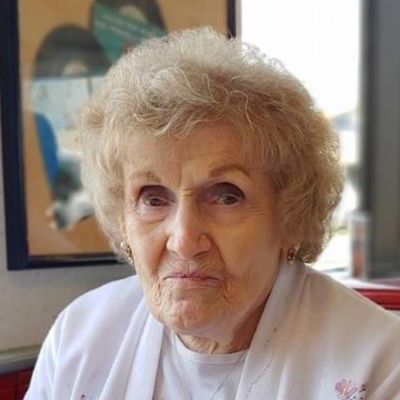 Leona
F
Junkins
What do you remember about Leona? Share your stories and photos here, and invite others to come share their memories.
Leona Fern (Weber) Junkins, age 86, of Largo, Florida passed away on Sunday, November 3, 2019 at Sable Palms Rehabilitation Center.

Leona was born at home in El Dorado, KS on October, 30, 1933. She was the first child of Alfred Fred Weber and Marjorie Leona (Griggs) Weber.

Leona grew up during the depression and recalled eating oatmeal three times a day and moving a lot around El Dorado due to the lack of money. Leona graduated from El Dorado High School in May 1951. Leona worked as a phone operator while she attended Beauty School. She graduated from Beauty School in 1952 as a Beautician and worked in El Dorado.

On May 16, 1953, Leona married James (Jim) Henry Junkins in El Dorado, KS. They spent their honeymoon driving to San Diego, CA as Jim was in the Navy and was to be stationed in Hawaii. Leona and Jim had three children: Craig Allen, born April 19, 1955 in San Diego, CA; Lynne Ann, born April 9, 1957 in El Dorado, KS; Chris Lee, born March 16, 1962, Boulder, CO. They lived as a family for 17 years in Northglenn, CO. During this time, Leona worked several different jobs, the most important was raising her children. In October 1977, Jim, Leona and Chris all moved to Phoenix, AZ. Jim and Leona lived and worked in Phoenix for 17 years. In 1994 Jim and Leona moved back to El Dorado, KS and lived in the house Jim's father built in the 1950's. Leona lived in this home until after her son, Chris' death on May 30, 2016. Leona then moved to Clearwater Beach, FL and finally to Largo, FL to be closer to her son, Craig.

Leona was a wonderful, strong, Christian. It was always her prayer that everyone would accept Jesus as their Lord and Savior so that no one would be lost. Leona was also a wonderful, supportive wife, mother, sister and friend. She sacrificed as much as needed and sometimes more for her family or friends and was a caregiver for several members of her family. Leona will be greatly missed by all that she touched and the world will be a slightly darker place without her.

Leona is survived by her son, Craig and wife, Cathy Junkins of Florida; daughter, Lynne and husband, Gary Vriezen of Texas; grandson, James and wife, Debra Junkins of Connecticut; granddaughter, JoAnna (Junkins) Sherman-Bolin of Florida; granddaughter, Jessica Junkins of KS; six great-grandchildren; her brother, Fred and his wife, Donna Weber; many nephews and nieces. Leona is preceded in death by her parents; sisters, Juanita and Maryllin; husband, Jim; and her youngest son, Chris.

Memorial Services will be held on Sunday, November 10, 2019, from 1:00 - 3:00pm, at Moss Feaster Funeral Home, located at 693 S. Belcher Road, Clearwater, FL 33764.

For those that are not able to attend the services in Florida, a graveside service will be held sometime during the spring of 2020 in El Dorado, KS. Specific date and times will be announced in 2020.
LINKS
Moss Feaster Funeral Home Clearwater Chapel
http://www.mossfeasterclearwater.com
Butler County Times Gazette
http://www.augustagazette.com

Tampa Bay Times Memoriams
http://tampabay.com