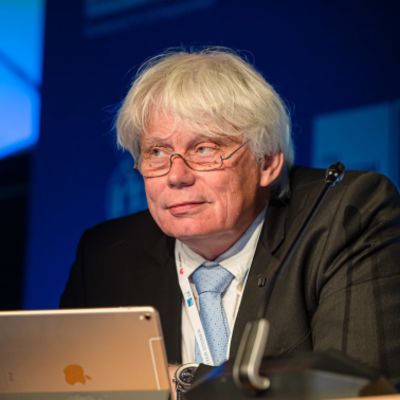 Leo
Lehmann
How do you know Leo? Please share your stories and photos, and help spread the word about this page!
​​It is with deep regret that ITU announces the passing of Dr. Leo Lehmann, former Chairman of ITU-T Study Group 13 (Future networks) and long-serving contributor to ITU standardization work.

Dr. Lehmann served as the Chairman of ITU-T Study Group 13 from 2015 to 2021. Prior to his leadership of the group, he served as Vice-Chairman and Working Party Co-Chairman of ITU-T Study Group 13 from 2008 to 2015.

His ITU-T leadership positions also included the roles of Vice-Chairman of the ITU-T Focus Group on "disaster relief systems, network resilience and recovery" from 2012 to 2014, as well as Rapporteur for "multimedia service mobility management" in ITU-T Study Group 16 (Multimedia), a position he held for many years.

Dr. Lehmann contributed to both the public and private sector over his 30-year career in telecommunications. Prior to joining Switzerland's regulator OFCOM, he held senior management positions in network engineering, system design and services for vendors as well as network operators.

He contributed to many conferences and workshops​ as designated expert on next-generation networks, 5G and future networks, and multimedia, and was also one of the winners of the best paper award at the ITU Kaleidoscope academic conference in 2011. ​
LINKS
ITU-T SG13: Obituary page
https://www.itu.int/en/ITU-T/studygroups/2022-2024/13/Pages/obituary-LL.aspx