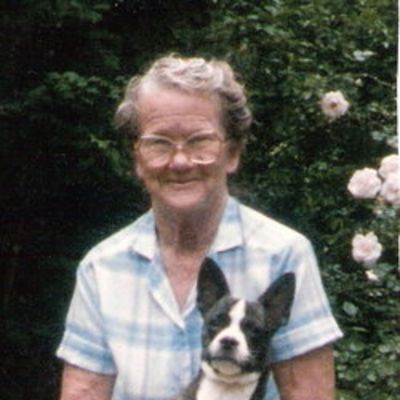 Lennie
Hettie
(Baucom) Hudgins
This was one amazing, incredible woman.
Lennie Hettie Baucom Hudgins, 86, died Thursday, April 18, 2002, at McDowell Nursing Center.

She was born March 14, 1916 in McDowell County to the late Luther Adam Baucom and Mamie Elliott Baucom. She was preceded in death by her husband, Enoch E. Hudgins, and was retired from Clevenger Knitting Mills.

She is survived by her sons, Donald Hudgins, Howard Hudgins, James Hudgins and Carter Hudgins; daughters, Raye Ellen Minish, Irene Smith and Margaret Lunsford; 17 grandchildren and 24 great-grandchildren.

The funeral services were held at 3 p.m. Sunday, April 21, at Westmoreland Funeral Home chapel. Burial was in Elliott Family Cemetery.