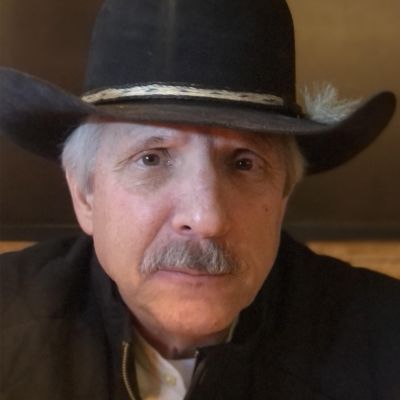 Len
Perna
Did you know Len? Please share your stories and photos, and help spread the word about this page!
Leonard "Len" Peter Perna, Jr. passed away at his home in Lubbock, Texas on Wednesday, September 7, 2022.

Len was born in Stuttgart, Germany on November 23, 1952, to Colonel & Mrs. Leonard P. Perna, Sr. Len attended college at Montana State University, Georgia Southern University, University of New Mexico, and Highlands University. After 20 years working in radio and television in Butte & Kalispell, Montana, Statesboro, Georgia and Farmington, New Mexico, he obtained his 2nd degree in Elementary Education. He taught at San Juan Community College (SJCC) Child & Family Development Center, Farmington Municipal Schools, and Kirtland Municipal Schools. In 2016, he and Peggy moved to Lubbock to be closer to their grandchildren.

Len is survived by his wife, Peggy H. Perna, daughters, Christa McClain and Ranee Kidd, granddaughters, Katherine McClain and MiaKayla Kidd, his sisters, Eileen Perna Thomason and her husband, Dr. Phillip R. Thomason and Diane Perna Olive, and niece and nephews, Christa Palmieri, Michael Olive, Benjamin Thomason and Phillip Thomason, Jr. Len was preceded in death by his parents, Colonel & Mrs. Leonard P. Perna, Sr., son, Jordan Carter, and brother-in-law, Colonel Serge Olive.

"We will miss his calm, steadying influence, his ability to make any and everyone feel heard and cared for, and his wonderful tendency to laugh until tears streamed down his face."

As Len requested, there will be no services and his ashes will be spread in his beloved Montana. Cremation arrangements are under the personal care of Combest Family Funeral Homes and Crematory in Lubbock.

In lieu of flowers, the family requests any memorial donations be made to San Juan Community College Foundation, %Len Perna Scholarship Fund, 4601 College Blvd., Farmington, New Mexico 87402, Phone 505-566-3200, or https://www.sjcfoundation.org/.
LINKS

Combest Family Funeral Homes
http://www.combestfamilyfuneralhomes.com
The Daily Times
http://www.daily-times.com