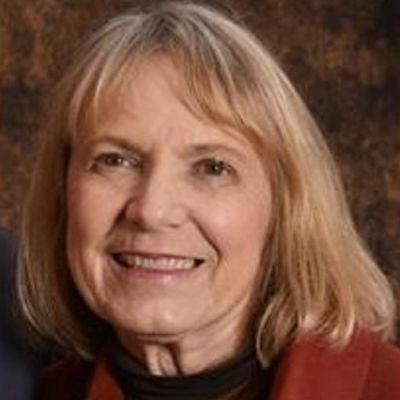 Lelia
Maxine
O'Neal
Help us celebrate Lelia! Please share your stories and photos, and invite others who remember Lelia.
Lelia Maxine O'Neal , 71 Mar 24, 1950 - Oct 28, 2021 Lelia Maxine (Grimm) O'Neal, 71, went to be with her Lord, October 28, 2021, after a two year

battle with cancer.

She was born in Hagerstown, MD, on March 24, 1950, to the late Bobbie E. and

Connie J. (Phetteplace) Grimm of Chewsville, MD.

Maxine is survived by her husband of 48 years, Frederick Roy O'Neal, brother and sister-in-law Bobbie and Rickey (Maxwell) Grimm, of Orrville, Ohio, son and daughter-in law, Joshua, and Morgan (Delauter) O'Neal of Hagerstown, greatly loved grandsons Joel Carter O'Neal andWesley Archer O'Neal,

plus, numerous nieces and nephews.

She was preceded in death by one brother, William David Grimm.

Maxine is a 1968 graduate of North Hagerstown High School, and a 1973 graduate of Georgia College

where she earned a bachelor's degree in Home Economics with a Teaching Certificate.

She belonged to the Girl Scouts of America as a youth.

Maxine was a member of Jacobs Church, Fairfield, PA, where she served the Lord exuberantly for

many years, serving as Children's Sunday School Teacher, and championing the Christmas Shoebox

program. She was a joyous servant and self-appointed welcoming committee of the Hub City Model A

Ford Club, having a lifelong love of antique cars. Maxine and Roy avidly followed bluegrass music

throughout their marriage.

Services will be held Wednesday, November 3, 2021, at 10:00 AM at Germantown Bethel Church of God, 16924 Ravenrock Rd., Cascade, MD. Pastor Richard Daughtridge will be officiating. The family will receive friends at 9:00am, one hour prior to the service.

A luncheon will be served by The Jacobs Church Ladies Guild following the service.

Friends may gather at 2:00 PM at Rest Haven Cemetery, Pennsylvania Ave, Hagerstown, for interment.

In lieu of flowers memorial donations may be made to Hospice of Washington County,

or Jacobs Church, Fairfield, PA.

Online condolences may be offered at www.jldavisfh.com.
LINKS

The Herald-Mail
http://www.herald-mail.com