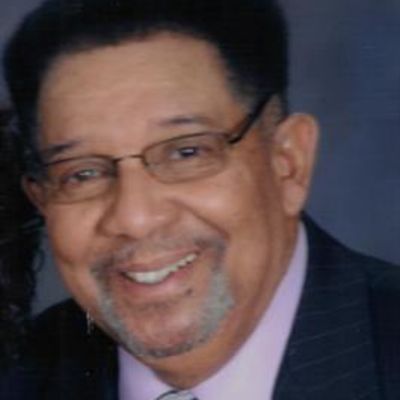 Layton
C.
Peterson
Join us in celebrating Layton—please share your stories and photos, and help spread the word about this page!
Layton C. Peterson was born to Humphrey L. Sr. and Euzelean C. Peterson on January 21st 1945, in Fairfield Alabama. He attended Robinson elementary school and Fairfield Industrial High School. The church in which he belonged and baptized in was First Baptist Church of Fairfield. When he finished his schooling he moved to New York City and enlisted in the U.S. Army in 1963 and retired with 23 years of service. While in New York he met and fell in love with his soul mate Willie Mae Williams in which they later married rearing 3 children: Sherri Y. Peterson Bullen (deceased), Myrick C. Peterson, and Jeffrey L. Peterson.

Layton served in Vietnam, Dominican Republic, and later his family joined him

where they lived in Panama, Germany, also Italy. (Those were some of the happiest days of his life because they were all together traveling throughout Europe).

Upon returning to the states the family moved to Augusta, Ga where his spiritual journey continued being active in numerous military chapels. After much searching in 1997 Layton joined Tabernacle Baptism Church lead by Rev. Otis Moss III. At Tabernacle he was actively involved with various ministries such as the Usher Board, Medical Ministry, and the Beautification Ministry. He was also affiliated with the Huisman Sickle Cell foundation, and worked with organizations that fed the homeless. He was a wonderful humanitarian.

Layton had many diverse jobs and a outstanding work ethic. Layton worked as a Pole Lineman upon enlistment into the Army. Layton further advanced his military career through continuing military training where he became a Dial Central Office Repairman. Post retirement Layton furthered his education with 2 associate degrees where he became nurse and respiratory therapists for Eisenhower Medical Center, ACMI Prison Hospital, and VA Hospital.

Layton's father, mother, brother Donald Frederick Peterson Sr., and Sherri Y. Peterson Bullen proceeded him in death. Layton's infectious smile and winning personality will be truly missed. He leaves to morn his devoted and loving wife Willie Mae Peterson (I will miss you my love), 3 sons Devrick McCalpine (and Wife) of Birmingham AL., Myrick C. Peterson (Artis Jordan) of Augusta, Ga and Jeffrey L. Peterson (Andrea) of Pasco, WA. In addition a loving brother Humphrey L. Peterson (Connie), a loving nephew Kevin Peterson (Henriette), a loving niece Diane Peterson Taylor, a loving sister-in-law Grunda Peterson, a nephew Donald Fredrick Peterson Jr., 9 Grandchildren, 3 Great Grandchildren, 6 brothers-in-law, 5 sisters-in-law, as well as a multitude of nieces, nephews, family and friends.

Funeral services will be conducted Monday, September 10, 2018 at 2:00 p.m. from Tabernacle Baptist Church, 1223 Laney Walker Boulevard, Reverend Dr. Charles E. Goodwin, Jr. Interment will be in Westover Memorial Park with military honors. The remains will lie in state at the church from 1:00 p.m. until the hour of service.

W. H. Mays Mortuary, 1221 James Brown Boulevard, Augusta, GA 30901 (706)722-6401.
LINKS


The Augusta Chronicle
http://chronicle.augusta.com