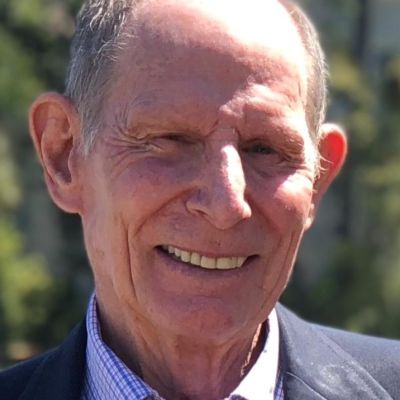 Lawrence
Thaller
Join us in celebrating Lawrence—please share your stories and photos, and help spread the word about this page!
It is with great sadness our family announces that Lawrence Humphries Thaller, 88, of Hilton Head, South Carolina, went home to the Lord on June 20, 2022, after a long battle with pulmonary disease.

Lawrence Thaller was born July 5, 1933 in Palmerton, Pennsylvania to Olive and Joseph Thaller. He attended Pennsylvania State University, graduating in 1955 after earning a degree in Chemical Engineering, followed by MS and PhD degrees in Chemical Engineering from Northwestern University. Larry spent his career working in the area of Fuel Cells at NASA, Lewis Research Center in Cleveland, Ohio, and Aerospace Corporation in El Segundo, California. His most notable professional achievement was the invention and development of the Redox Flow Battery.

In addition to accomplishments in the field of engineering, Larry, along with other concerned parents, advocated for and was successful in achieving education reform for special needs students. He also worked tirelessly in the service of the Lord in many areas, most notably The Salvation Army, Youth for Christ, Gods Special Children, and many nursing home ministries.

His hobbies and interests included skiing, biking, woodworking, tennis, baseball and classic movies.

Lawrence was predeceased by his loving wife of 66 years Kathryn Jean (Suitch) in April of this year, daughter Laura and brother Floyd. He was the beloved father of Anne McGrath and Janet Holland (Paul), grandfather of Julie Eichenseer (Ben) , Thomas McGrath (Lauren) , Robert McGrath (Christina), Daniel Holland, Andrew Holland (Claire) , Ben Holland (Alexandra) and Laura Holland. Lawrence was also the proud great grandfather of Anne, John, Andrew, Charlotte, Patrick, Lucas, Luella, Mary, Evelyn and Amelia.

Family and friends are invited to join us for a Celebration of Life, Thursday August 18th from 1:00 -3:00 p.m. at Hampton Hall Club.
LINKS
Steamboat Pilot & Today
http://www.steamboattoday.com