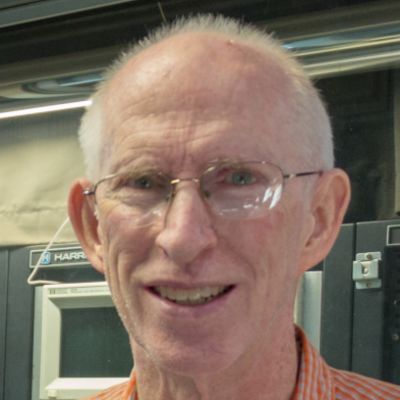 Lawrence
Frederick
McKay
Dr. Larry McKay's prescription for life: Be Happy. Live life fully. There is even greater joy to come!
Lawrence "Larry" Frederick McKay, 77, returned to his heavenly home on July 1, 2018. He had been battling cancer up to the very end but he "fought a good fight [and] kept the Faith." He was with family at the time of his peaceful passage.

He spent his life in devotion to others. As a pharmacist for over forty years, he served his community in Sonoma, California. An active member of the LDS Church, he held various callings including Bishop of the Sonoma Ward. He married Charlotte Adele Hemsworth on June 10, 1962 in San Jose, CA. Together they had 8 children, Douglas, Melanie, David, Evalyn, Martin, Randall, Brendan, and Mitchell. Charlotte passed away on March 21, 2005. Larry married Kathleen Hemsworth on December 30, 2006 in Elk Grove, CA adding her four children to the family, Gregory, Elizabeth, Michael, and Timothy.

He is survived by his wife, Kathleen Hemsworth McKay; their children, Doug (Janice-passed away in 2015), Melanie (Kent) Larson, David (Michele), Evalyn (Molia) McKay, Marty (Sarah), Randy (Bobbi Jo), Brendan (Alyssa), Mitchell (Heather), Greg (Kim), Liz (Lex) Hogan, Michael (Cealey), Tim (Laura); and his numerous grandchildren and great grandchildren.

He is preceded in death by his wife Charlotte, daughter-in-law Janice, and grandson Jonah.

A gathering for family and friends will be held on Saturday, July 7th from 9am to 9:45am at the Chapel located at 320 North 100 East, American Fork, UT, where Funeral Services will follow at 10:00am. Private Interment Services will be held in American Fork City Cemetery.

In lieu of flowers, Larry's preference would be to give a donation to the charity of your choice.