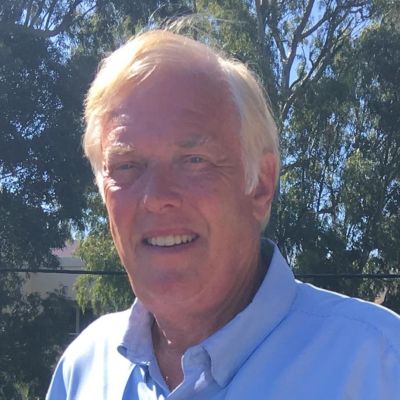 Lawrence
Louis
Hanson, II
Join us in celebrating Lawrence—please share your stories and photos, and help spread the word about this page!
Lawrence Louis Hanson II, 69, of Mabank, Texas, passed away peacefully on the morning of January 7, 2022, at his home on Cedar Creek Lake following a months-long battle with cancer.

Larry was born on March 10, 1952, to Larry Sr. and Myrtle Mae Hanson in Oklahoma City, Oklahoma. Being devout Catholics and following a number of unsuccessful pregnancies, Larry was born relatively late in his parents' life. Undoubtedly to his parents at the time and throughout Larry's childhood, this "miracle child" was surely destined for the Catholic priesthood. However, life had other things in store for Larry, including graduation from Bishop McGuinness High School and then on to the University of Oklahoma (OU), where he graduated and was a member of Phi Gamma Delta fraternity. Lucky for Larry - and he was always the first to admit that he was lucky in life - his freshman year at OU he had the occasion to go on a double-date to meet some high school seniors with a fraternity brother in Dallas one weekend. It was on that double-date in Dallas that he met the love of his life and wife of almost 50 years, Deborah Lynn Madera. Debbie joined Larry at OU, and following Larry's graduation from OU in 1973, Larry and Debbie moved to Dallas, Texas to start their family and for Larry to begin his career collaborating with another important person in his life, Debbie's father, Jack Madera, at Mid-States Services, a vending and food service business, as a route driver.

To Larry Hanson, nothing, absolutely nothing, was more important than family. And the primacy of family was more than just an idle refrain. Following his marriage to Debbie and for the next almost 50 years of Larry's life, at family gatherings both large and small, everyone was not only reminded about the importance of family to Larry, but instructed - really commanded to put it more accurately - to act accordingly. He didn't just talk the talk either - he demonstrated for all that were watching that this was a walk that he personally would walk. Following his marriage to Debbie in 1973, the family grew - first with the birth of Benjamin Michael in 1975, followed 15 months later by the birth of Brian Andrew. Larry was always determined to provide for his family and give them the life he felt they deserved. He stated almost without fail at each family gathering: "My role as the head of this family is to provide more opportunities for you and to show more love to you than I was provided as a child - that is my job number one." Embodying the lyrics from Conway Twitty's "That's My Job" for almost 50 years, in acts big and small, with booming voice and sometimes a quiet whisper, over and over again Larry modeled and carried out that job perfectly. He carried that same ethos forward with his grandchildren, though approached from a different direction. Rather than seeking to "provide for" as Larry did for his sons, with the grandchildren it was all about "receive from" for Poppy, and Poppy received a ton of joy from watching the grandsons compete on the lacrosse fields, on the basketball court, and on the wrestling mat, and at dance recitals with his granddaughters.

Second only to family was work. Larry progressed through the ranks at Mid-States - route driver to sales and ultimately into leadership - and was named President of Mid-States in his early thirties. Mid-States grew significantly during the 1980s and 1990s through Larry and Jack's partnership, concluding with a sale of the company in 1999 which served to frustrate Larry's long-held dream of his sons partnering with him in that business. However, after three long years with the new company waiting out his non-compete agreement, Larry struck out on his own with tremendous entrepreneurial verve and started Correctional Food Services.

Focused on unparalleled customer service, Larry started with a single account in Ellis County, Texas in 2003 and quickly grew the business by focusing on providing a high-touch, technology-forward solution to his correctional industry customers. There were fishing and hunting trips, lots of lunches and dinners, and many, many days spent on the road addressing whatever it was that a customer needed on that particular day, and the business grew - spectacularly. Part of Larry's long-held dream was fulfilled in 2005 when Brian joined him in the business. Together as father and son and business partners, the company continued to flourish. Guided by the simple credo: "the customer is always right", Larry and Brian expanded the business from Texas to Louisiana, and then on to Oklahoma and Arizona at its peak. Completing Larry's long-held dream of an entirely family-run business, Ben joined the family business in 2017.

Larry's "family" extended to his employees, the customers that he met and lunched with on the road, the customers that he hunted with, and the customers that he fished with. To Larry - sitting with his teammates, across the table from or on a hunting or fishing trip with, a customer - any customer really - sharing a meal and a good story or two - was "it". Other than family, it was his "all". He never met a stranger in business and even counted a number of business associates as genuine friends, each mutually helping one another in different aspects of each other's lives. He had a tremendous and deeply felt respect for individuals that chose law enforcement as a career, and that respect only grew with the many great friends in law enforcement he met along the way.

Larry battled an extremely aggressive form of cancer for the last seven months of his life. He did it with amazing grace, bravery and strength. Until Christmas Eve 2021, he lived every day with positivity and determination not to let the disease keep him from doing the things he loved. It was on Christmas Eve 2021 when Larry gathered his wife, Debbie, sons and their wives and their respective grandchildren, for a very meaningful, faithful and hopeful talk in his bedroom - to discuss the remarkable life he had led, the goals - none unfulfilled - that had been achieved, to discuss his acceptance of Jesus as his savior, and his soul's next journey. The Holy Spirit blessed and was present with all of us that evening as Larry found the perfect words to help the entire family understand that his mind and soul were at peace, that everyone would be dearly missed, that he was ready for what lay ahead, and that we would all be reunited in God's time.

Everyone who knew Larry knew that he was an extremely kind, loving, resilient and giving person, and that he loved his family very much. Larry was preceded in death by both his mother and father, as well as two other important figures in his life, Debbie's mother, Glynda McCoy, and Debbie's father, Jack Madera, both of whom loved, and were loved by, Larry. Larry is survived by his loving, devoted and incredible wife, Debbie; sons and daughters in law, Ben and Kristen Hanson of Austin Texas, and Brian and Cindy Hanson of Dallas, Texas; grandsons, Jackson Benjamin and Harrison Vaughan of Austin, Texas, and Owen Andrew and Wyatt Ellis of Dallas, Texas; granddaughters, Hardin Lea and Kennedy Jane of Austin, Texas; and faithful duck hunting and fishing canine companion, Beaux. Larry will forever be in all of their hearts and missed each day. We know that he was proud of, and filled with pride for, each of them.

The family would like to thank Doug and Patty Naasz especially for their friendship throughout this journey, and Father Lowry of St. Edward's Catholic Church in Athens, Texas for the incredibly meaningful and powerful in-person visits on Christmas evening and New Year's Eve where nourishment for Larry's next journey were provided. From a healthcare perspective the family would also like to thank Dr. Dean Dimmit for primary healthcare services provided to Larry, the incredible doctors, nurses and staff at MD Anderson for helping to provide more time with Larry, and the nurses and caregivers at Choice Hospice for the wonderful care Larry received in his home. Special thanks as well to Thomas Weigl and David Westerfield for the incredible seasonal decorations that made the Christmas season so beautiful and alive at home on the lake, and to Pam Iwanski for loving and caring for Beaux during the many trips out of town during Larry's illness.

The family requests that, in lieu of flowers, please consider a donation to either St. Edward's Catholic Church in Athens, Texas, or Wounded Warriors (an organization that held a special place in Larry's heart).

There will be a memorial service for Larry on January 15, 2022 at 11:00 a.m. at St. Edwards Catholic Church (located at 800 East Tyler Street, Athens, Texas 75751). Honorary pallbearers for the memorial service include Former Sheriff Ray Stewart, Former Sheriff Mark Hebert, Allen Biggs, John Cook, Keith Landine, Chief Deputy Terry Ogden, Bobby Rhyne and Jesus Tovar. A celebration of life get-together will follow the memorial service at 1:30 p.m. at W Four Fifty Six located at 456 South Gun Barrel Lane, Gun Barrel City, Texas 75156.

Funeral arrangements were entrusted to the Hannigan Smith Funeral Home family.
LINKS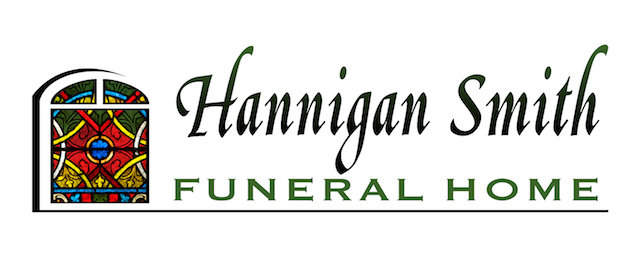 HANNIGAN SMITH FUNERAL HOME
The Daily Advertiser
http://www.theadvertiser.com