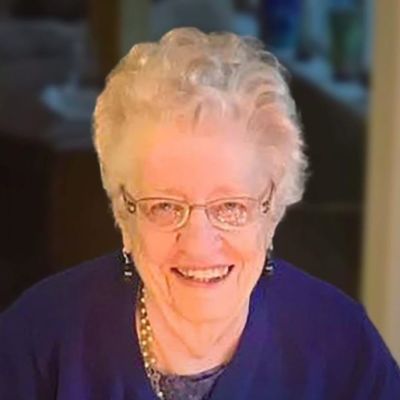 LaVonne
Diane
Heighway
How do you know LaVonne? Please share your stories and photos, and help spread the word about this page!
LaVonne Diane Heighway (Nelson) passed away Friday, January 11, 2020 surrounded by her loving family in Indianapolis, IN. She was born October 23, 1929 in Minneapolis, Minnesota, to Lillie Alvida Kroonblawd and Frank August Nelson. She was preceded in death by her parents and her sisters, Betty Sinclair and Joan Popham, and ex-husband George Fullen Heighway Jr.

LaVonne was a strong woman, a leader and enjoyed life. She was raised on a small farm in Chicago County, MN. As a young woman she worked and supported her way through college. During that time at the University of Minnesota, she was President of her dorm and later her sorority Phi Mu. She was the first in her family to attend college and graduated with degree in Education with Distinction. After graduation she taught school in Minneapolis and then spent two years in Augsburg, Germany teaching the children of American Army servicemen posted there. While in Germany she traveled Europe and also met her future husband.

Upon marriage, she moved to Zionsville, Indiana, and stayed at home to raise her three children - Anne, David and Robert Heighway. During that period she was an active member of Psi Iota Psi, organized the Zionsville Garden Club, and was on the Bishop's Committee for the design and building of St. Francis in the Fields. She also had a strong interest in genealogy and family heritage. She had traced both sides of the family back to European roots.

Upon returning fulltime to the workforce she worked for Indiana Department of Public Welfare (foreign adoption support) and Indiana Department of Mental Health. She supported the rights of the disabled to have a secure place to live.

After retirement she became involved with SVEA 253, the local chapter of the Swedish fraternal organization VASA. She served as Treasurer, was voted to represent the local chapter at District meetings, and taught Swedish language classes for many years.

Of utmost importance to her was family. She said one of her proudest accomplishment was raising successful children who loved each other. Second to that was her extended family. Of Swedish descent, she made at least seven trips over a fifty year period to Sweden getting to know her father's and mother's families. She became great friends with her cousin Anna Falk, and with Anna's family.

She is survived by her three children, Anne R. Heighway, David N. Heighway and Robert F. (Julia) Heighway, three grandsons, Riley, Nicholas and Michael Heighway, and one great-grandson, Austin Robert Grady Heighway.
LINKS
Crown Hill Funeral Home & Cemetery
http://www.crownhill.org
Zionsville Times Sentinel
http://timessentinel.com