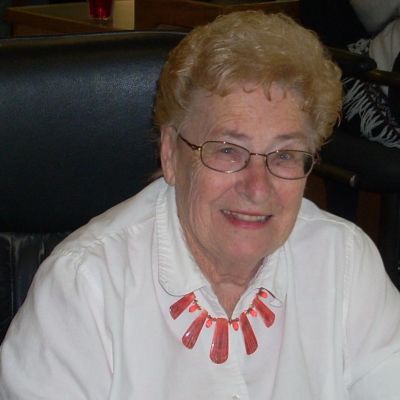 LaVernne
Godel Flitner
What do you remember about LaVernne? Share your stories and photos here, and invite others to come share their memories.
LaVernne was born in Saratoga, Wyoming on July 11, 1931, the only child of Alfred and Viola (Dahl) Godel. She lived in numerous places throughout her childhood to include Scribner Nebraska, Como Colorado and various places throughout the South Park area in Colorado. She was the Valedictorian of West High School and graduated at the age of 16. She received a full ride academic scholarship to Denver University, where she completed a Bachelor of Business Administration. She completed her student teaching at Denver West High School with exemplary evaluations, and then went on to teach in Cortez, Colorado and then Northeastern Junior College in Sterling, Colorado. She married Don Flitner on June 10, 1956, in Denver, Colorado, and shortly thereafter moved to San Rafael California where her husband was stationed in the Navy.

While in California their son Mark (1958) and daughter Debbie (1960) were born. Upon returning to Colorado another daughter Mickey (1963) was added to the family. LaVernne loved her work in accounting and truly and thoroughly enjoyed working with numbers. She worked most of her life in the accounting field working for a radio station in California, Charles A Taylor CPAs in Brighton, Harpel Oil, and her own business, Hudson Bookkeeping, Inc. LaVernne was proud to have both of her daughters work in her office at one time or another over the years. She was instrumental in the purchase and opening of Y-Knot Drive Inn in Hudson, Colorado where the family, including their three children worked learning to cook, take orders, make change, and develop a work ethic. LaVernne was a marvelous cook and loved to try new recipes. She also enjoyed history, museums, impromptu camping adventures, fishing, square dancing, and crossword puzzles. To have her on your team playing any trivia game guaranteed victory. Her hair was always perfectly quaffed, as Thursdays were set aside to have her hair styled by her very good friend, Vicki, followed by lunch at the Pepper Pod in Hudson. This tradition continued for many years. LaVernne was a member of the Brighton Jaycees, the Green Valley Grange, and the Mile-High Rock Club. She enjoyed traveling, learned to play golf, began making jewelry with precious stones she unearthed, shaped and polished on her many rockhounding forays. She retired reluctantly at age 68 for the first time, then completely by age 80.

Later in life LaVernne became a home body and enjoyed spending her time at home with many visits from family members. She spent her last moments at home as was her wish surrounded by her loving family.

LaVernne is survived by her son, Mark (Jodie) Flitner; daughters, Debbie Chumley (Jason Gibb), Michele/Mickey (Alvin) Gray; and eight grandchildren, Amanda (Will) Hensley, Joseph (Mandy) Reger, J.D. (Lindsay) Flitner, Zach Flitner, Matthew (Shelby) Dill, Luke Dill, Kelsey (Ben) Whitcomb, and Jarrod (Lauren) Chumley; eight great grandchildren, Katie, Tasha, Cassie, Lindsay, Aubrey, Mazie, Charles and Chuck. She leaves us with the expectation of three more great grandchildren on the way. She is preceded in death by both of her parents; husband, Don; and son-in-law, Chuck.


LINKS
Colorado Community Media
https://coloradocommunitymedia.com