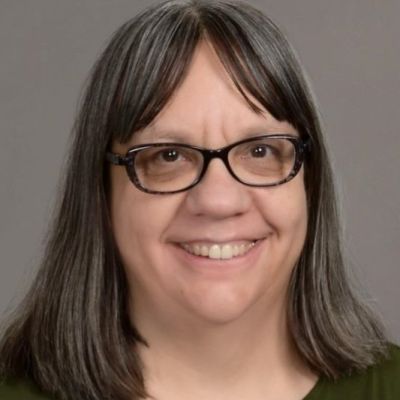 Laura
M.
Chmielecki
What do you remember about Laura? Share your stories and photos here, and invite others to come share their memories.
Laura M. Chmielecki, 60, of Nashua, NH, passed away peacefully on Sunday, January 3rd, following a long battle with cancer. Born in Laconia, NH on October 20, 1960, she was the daughter of the late Stanley and Stella Chmielecki.

Laura grew up in Franklin, NH and studied at Merrimack College in North Andover, MA where she received her Bachelor of Science in Computer Science degree. She later continued her studies at Saint Mary's University of Minnesota graduating with a Master's Degree in Pastoral Ministry.

Laura worked in the computer technology field for higher education institutions throughout her professional career. She was employed at Massachusetts College of Art and Design in Boston and most recently at Merrimack College in North Andover as Director of Enterprise Applications and Information Technology Services.

Laura spent her life in service to others. She was an active member of the Immaculate Conception Parish in Nashua, NH, and the local Nashua Cancer Support Group. She was involved with various church youth, spiritual development, and music ministries throughout her life. Laura also served as the primary care provider for our mother in our mother's later years. In recognition of her service to others, Laura received the Bishop Chevrus award from the Archdiocese of Boston while a member of Saint Joseph's Parish in Malden, MA.

Laura loved her faith, her family, teddy bears, music, the Hopkinton State 4-H Fair, Weight Watchers, parachuting, the TV show Big Brother, the Red Sox, our pilgrimage to Poland, and vacationing in Wells, Maine. She always sang and played trumpet in her parish church choirs as well as in various community bands throughout her life.

Laura's immediate family includes, Stanley (deceased) and Laurie Chmielecki of Nashua, NH, Frank and Pat Chmielecki of Gilmanton, NH, Charles and Elaine (deceased) Chmielecki of Brookline, NH, John (deceased) and Judy Chmielecki of North Andover, MA, and George and Mary Chmielecki of Mansfield, MA. She is also survived by a dozen nieces and nephews and a growing number of great-nieces and nephews.

A public Funeral Mass for Laura will be held at Immaculate Conception Church, 216 East Dunstable Road, Nashua, NH, followed by a private burial service. Both the Funeral Mass and burial service will be livestreamed. Details on her funeral and livestreaming information can be found at www.zissweeneyfuneralhome.com. Family and friends are also invited to share condolences, memories and photographs of Laura on her memorial page on the Zis-Sweeney & St. Laurent Funeral Home website.

In lieu of flowers, the family asks donations be made in Laura's name to A Little Easier Recovery at https://www.alittleeasierrecovery.org/.

God bless Laura Mary Chmielecki. Rest in Peace.
LINKS

Zis-Sweeney & St. Laurent Funeral Home

The Concord Monitor
http://www.concordmonitor.com
The Eagle-Tribune
http://www.eagletribune.com

The Union Leader Memoriams
http://www.unionleader.com