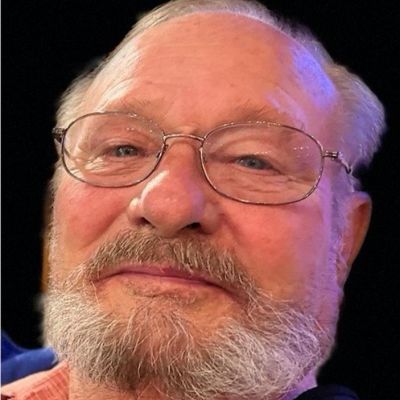 Larry
Wasia
Did you know Larry? Please share your stories and photos, and help spread the word about this page!
Larry Wasia, 77, died unexpectedly on July 6, 2022.

Larry was born on July 6, 1945, to Theodore and Wilhamena Wasia. He was third in line of eleven children - Dick (Linda), Kathy (Lynn), Linda (Dean), Bob (Jeri), Mary (Brian), Ron (Pat), Randy, Julie, Jim (Charlotte), Dennis (Jacque), and adopted son George (Darsi) Shinderling.

Larry grew up strong, spirited, and tender hearted. He was a true country boy. He spent his childhood in the Roberts area roaming the desert with his brothers and friends. After school, Larry enlisted in the National Guard. He was a weekend warrior for six years.

Larry married Connie Hocking (Anderson). He had two amazing sons, Porter and Justin. Larry had six wonderful grandchildren: Megan, Eryn, Natasha, Joshua, Jacob, and two beautiful great- grandchildren Jayden and Amanda.

Larry inherited the farm gene. As a young boy, he worked like a grown man on the family farm. He milked cows, drove tractor, and moved pipe all before catching the morning school bus. In the early 70's, Larry met Quentin Murdock. This friendship produced a 30-year partnership. Together, they grew potatoes, grain, and hay in the Rockford/Pingree area. Larry had a keen sense about farming. He hired people that were experienced or also, as he said, were "easy on the eyes." Larry was a successful farmer until his retirement in 2000. Although retired, he continued to support his brothers planting grain.

Larry had a wicked sense of humor. Young or old, sensitive or not, he had a joke or saying for every occasion and didn't hold back. Those that knew him truly understood his biting wit. He adored his grandkids; however, they were NOT immune to their grandpa's sarcasm.

Larry loved to ride. In the late 90's, "Bad Boy" Larry purchased a limited edition "Bad Boy" Harley (how appropriate). For years, Larry would ride every weekend with family and friends. His bike path eventually led to the wild streets of Sturgis. As with farming, Larry retired from riding and his "Bad Boy" Harley was handed down to "Bad Boy" Justin (little Larry).

Larry was a card shark. He played a vicious game of gin every day with the "regulars" at the Elk's Club. At every family occasion, Larry would be at a card table (from sunup to sundown) playing pinochle, 31, poker, 99, gin, etc... He taught Porter every card game he ever learned.

Larry loved to fish! For over 40 years, he jetted down the Salmon River to China Bar. He was part owner in Salmon River Tours. Years on the river with Larry made Porter and Justin "literally" hooked on fishing. His sons remember every fishing trip with their dad: Dead Water, Corn Creek, Salmon Falls, China Bar and a few secret Wasia fishing holes in between.

Larry is survived by his sons, Porter and Justin (Heidi) Wasia, six grandchildren, two great grandchildren and brothers and sisters.

Larry is preceded in death by his parents, brother and granddaughter Megan.

Family is under the care of Hawker Funeral Home. There will be no funeral services.

In lieu of flowers, please donate to the Blackfoot Elk's Lodge Veteran's Dinner in Larry Wasia's name.
LINKS


Bingham County Chronicle
http://www.journalnet.com