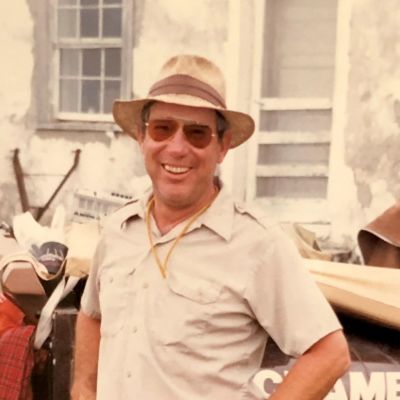 Larry
McWherter
Did you know Larry? Please share your stories and photos, and help spread the word about this page!
"And when I go and prepare a place for you, I will come again, and will take you to myself that where I am, you may be also" John 14:3.

Larry Casey McWherter passed away on Sunday, the 8th of May 2022, at the age of 79.

Larry was born in New Orleans, Louisiana on the 27th of December 1942, to Clayton and Rita McWherter. His parents were the foundation of his character, work ethic, and Christian faith. He spent his early years in New Orleans and moved to Victoria, Texas in 1954, graduating in 1961 from Victoria High School where he excelled in football and played for legendary coach Gordon Wood.

Larry returned to his home state to attend the University of Southwestern Louisiana (now University of Louisiana) in Lafayette, where he was a member of the Kappa Sigma Fraternity. Upon graduating with a degree in business in 1966, he joined the Naval Air Reserve and began his career with Shell Oil Company in New Orleans. He then moved to Houston to pursue a career in commercial real estate with Coldwell Banker (now CBRE), where he became a sales manager and one of the firm's consistent top producers.

After nearly 15 years at "CB," Larry started his own real estate firm where he continued his successful brokerage career. Larry eventually returned to CBRE where he focused on land sales until his retirement. Throughout his career, he was generous with his time and mentored countless younger brokers, something in which he took great pride. Larry's mentorship extended beyond his professional career, serving as a Big Brother in the Big Brothers Big Sisters of America program.

Throughout his life, Larry was an avid outdoorsman and loved hunting and fishing all over the U.S. and Mexico, but his true passion (most would say obsession) was hunting quail in South Texas. Larry's pursuit of "codorniz" knew no bounds and he relished his days in the field with his English pointers, fine shotguns, and good friends. Some of his best memories were weekends with his friends, his brother Ron, and his son Blake at Larry's hunting leases near Goliad and Zapata, Texas. A father-son hunting trip to Argentina with Blake, Paul and Brian Austin was also very special to him. It was a trip of a lifetime and to no one's surprise, he offered a few dog-training tips for the guides on their perdiz hunt.

Larry was a lifelong learner and history buff, reading every history book he could get his hands on, which enhanced his ability to tell many stories and recite historical trivia to friends, family, and anyone who would listen. He particularly loved Texas history and took pride in his extensive knowledge of his adopted home state.

Larry also appreciated western heritage and the "cowboy way." He was a proud and active member of the Tejas Vaqueros since 1981, having served as No Nombre Camp Captain. Despite starting out as a "pilgrim" (one of his favorite sayings) many years ago, Larry became an accomplished horseman, winning multiple Vaquero rodeo events and buckles, including "All Around Champion" in 2017. Some of his best friends and fondest memories were thanks to the Vaqueros and he looked forward to spending time in "the canyon" every September. Larry also participated in the Rancher's Ride each spring to prepare for the annual Vaquero ride. Larry was a long-time supporter of the Houston Livestock Show and Rodeo. He served on several committees, including the Steer Auction and Breeders Greeters committees and held season tickets for many years.

In 1995, Larry doubled down on his love of all things country and bought a farm ("8 Oaks") near New Ulm, Texas, where he enjoyed tending to his horses, training his dogs, and taking care of the property. He was active in the local community and serving as a regular guest reader to an elementary school in Columbus, Texas brought him particular joy. He was an active member of Industry United Methodist Church and the West End Christian Community Organization for many years.

In Houston, he attended Chapelwood United Methodist Church, which he recently joined. Larry's faith in God, instilled at an early age by his parents, was abiding and Jesus Christ was his savior. We take comfort that he is with his Heavenly Father now and no longer suffering from the infirmities that afflicted him the past few years.

Larry was preceded in death by his parents, Rita and Clayton McWherter. He is survived by his brother, Ron McWherter and his wife Silvia; and nephew, Jared Clayton "Clay" McWherter; son, Clayton "Blake" McWherter and his wife Kelly; grandchildren, Katherine Grace and John Clayton McWherter; and many cousins and extended family. "Grandad" was especially proud of Kate and John Clayton and created many memories over the years showing them the ropes out at the farm. Larry loved his family and wanted to be with them at every opportunity.

A celebration of Larry's life is to be conducted at two o'clock in the afternoon, Monday the 16th of May, in the Jasek Chapel of Geo H. Lewis & Sons, 1010 Bering Drive in Houston, where John Adams, Larry's cousin, is to officiate.

Immediately following, all are invited to greet the family and share remembrances of Larry during a reception to be held in the adjacent grand foyer.

In lieu of customary remembrances, the family requests with gratitude that memorial contributions in Larry's honor be directed to The Alzheimer's Association, 6055 S Loop E Fwy, Houston, TX 77087; or to the charity of one's choice.

Please visit Larry's online memorial tribute at GeoHLewis.com, where memories and words of comfort and condolence may be shared electronically with his family.
LINKS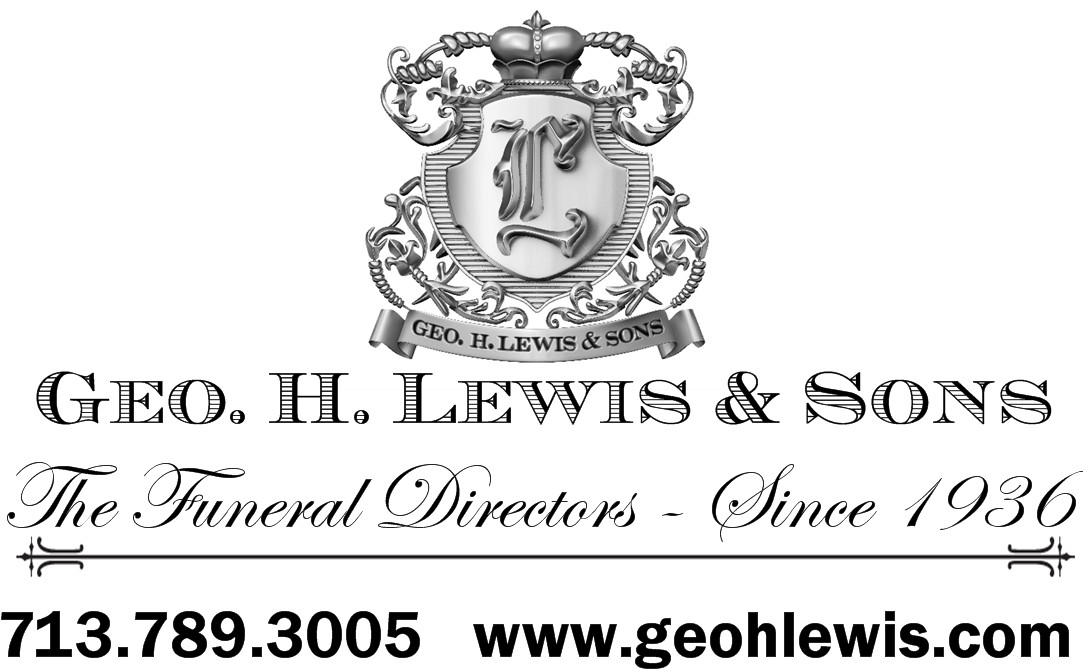 Geo H Lewis and Sons Funeral Home
The Daily Advertiser
http://www.theadvertiser.com