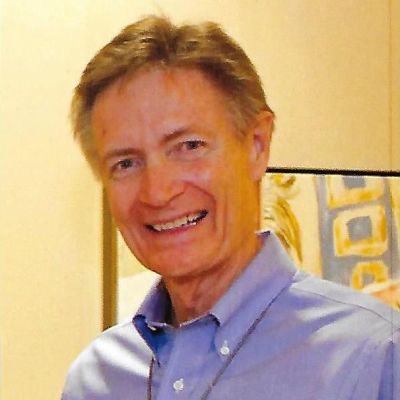 Larry
Dean
Heichel
Join us in celebrating Larry—please share your stories and photos, and help spread the word about this page!
Larry Heichel passed away at home on July 3, 2021, at the age of 73. He was born in Mansfield, Ohio, to William E. and Dorothy Sloan Heichel on July 30, 1947.

Larry graduated from Malabar High School, where he was seeded #7 in the State of Ohio in tennis his junior & senior years. He attended Ohio Wesleyan, Ashland University, the University of Saltzburg in Saltzburg, Austria, Lorain County Community College, and, finally, The Ohio State University. He was a Phi Delta Theta starting his freshman year at Ohio Wesleyan, and he helped establish a chapter at Ashland University. Upon graduation from OSU, he was a behavior modification specialist at The Nisonger Center at OSU and loved his days working with the students there, using his degree in psychology.

Larry, ever the entrepreneur, moved to Atlanta, Georgia, to start Fairchild Personnel and a small construction company. Upon growing both firms, it was time to move on. He moved to Hilton Head Island in 1984 and immediately fell in love with the area and the people. He became a commercial real estate agent starting with Joe Fraser, and then became a partner with Seaboard Commercial. He also became a partner with various associates in housing & commercial development throughout South Carolina & Georgia. He was a past member of Rotary, sat on the board of The American Cancer Society, president of the Hilton Head Island Art League, and many other business & non-profit organizations. His biggest pride was being a founding member of Toastmasters International Club No 3380 on Hilton Head Island and was a graduate of Leadership Hilton Head/Bluffton, Class of 1989.

He leaves behind the love of his life (his words!), his wife of 43 years, Trish. He also leaves his brother Thomas (Chris) Heichel, Ontario, Ohio, and three half-brothers, Tyler, Michael & Ryan (Sue) Heichel, their mother Diana Heichel, all of Ohio, and numerous nieces and nephews. Larry knew he was Blessed to have close friends whom he loved and cherished. Their friendship and support during his journey meant so very much to him.

Larry was pre-deceased by his parents, William E and Dorothy Sloan Heichel, older brother Richard, grandparents Kenneth L. and Hazel F. Sloan and William O. and Pauline Heichel.

Larry and Trish wish to thank the expert care and time given to him by Dr. Aaron Pederson, whose friendship and care made all the difference in his life, and his team of specialists and nurses at Memorial Health in Savannah, Georgia. Also, the team at Hospice Care of the Lowcountry, especially those he came to cherish, Melanie, Shannon, and Showanna, along with sweet Lucille, who all made his last days meaningful and happy. A special thank you to Burke's Pharmacy and their delivery team, who were always kind and helpful, and especially to all his friends and co-workers who called, wrote notes, and sent flowers; it meant so very much to him.

A contribution in his memory to The Hilton Head Island Fund at The Community Foundation of the Lowcountry, P.O. Box 23019, Hilton Head Island, SC 29925, Hospice Care of the Lowcountry, P.O. Box 3827, Bluffton, SC 29910 or the charity/church/temple of your choice, would be greatly appreciated.

A Memorial Service will be held at The Holy Family Catholic Church, 24 Pope Avenue, HHI, SC, on Wednesday, July 28th at 10:00 AM, Father Ronald J. Farrell officiating. Simplicity Lowcountry Cremation and Burial Services handled the funeral arrangements.
LINKS
Simplicity Lowcountry Cremation & Burial Services - Bluffton
http://www.lowcountryfuneral.com
The Island Packet
http://www.islandpacket.com