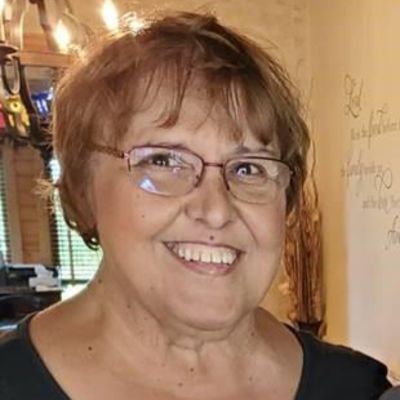 Lana
Mae
Lyght McVay
How do you know Lana? Please share your stories and photos, and help spread the word about this page!
Lana Mae McVay, 71, passed away peacefully on January 28, 2023, with her family by her side. Lana was born on March 21st, 1951, in Platteville, to the late Clifford and Lois Lyght. Lana and her twin, Larry were two of 14 children. After graduating from Iowa-Grant High School in 1969 she enrolled at UW-Platteville and received her bachelor's degree. Lana moved to Janesville where she began employment in 1974 at Janesville Auto Transport Company (JATCO)/Allied Automotive Group until they closed their operations in 2011. Working at one place for 37 years, many of her co-workers were lifelong friends and became like family to her.

Lana loved watching her boys play sports growing up. You could always find and hear her cheering on her two sons, Tom and Marc and their teams. Her favorite sport to watch was baseball. This love transitioned over to watching her five grandchildren compete in the sports they love. Lana had a special relationship with each of her grandchildren. In return, they loved her very much and cherish the time they were able to spend with her.

She is survived by her sons: Tom McVay (Hollie) and Marc McVay (Susann Fangman); sisters: Kathy Bray and Kitti Richter; and brothers: Gil (Dixie), Jay (Mary) and Brad (Lisa) Lyght; and her grandchildren: Kaia, Kacey, Kole, Kellen & Celia McVay. She is further survived by her nieces: Kelly (Lee) Lathrop and Lisa (Matt) Roherty; and nephews: Scott (Megan), Derek (Emily), Tyler (Kylie) Lyght, Jordan (Shreya) and Jared (Tara Detlof) Richter; her great-nieces and nephews: Braylin, Mikayla, Leo, Max, Finn & Gavin. She is also survived by daughter-in-law, Wendy Biese (Eric Bauer); friend and sister-in-law, Bev Brugger; and special friends, the Brown and Ellis families.

She has been reunited with family members who preceded her in death. These include her parents, Clifford & Lois Lyght; sisters: Barbara Potter, Judy and Jill Lyght; and brothers: Stephen, Larry, Michael, Alan, and Todd Lyght. She also joined nephews, Danny and Chad Potter; nieces, Rachelle and Richelle Richter; and brothers-in-law, Jerry Bray and Eric Richter, as well as both her maternal and paternal grandparents.

Lana was a giving and kind person. She will be remembered for her selfless love in always putting others feelings and needs before her own.

A memorial service will be held on Friday, March 10th 2023 from at 6:00 pm at Schneider Funeral Home, 1800 E. Racine St. in Janesville, WI. A visitation will be held from 4:00 pm until the hour of service.

Arrangements are being handled by Westgor Funeral Home in Neenah and Schneider Funeral Home in Janesville.
LINKS

The Gazette
http://gazettextra.com