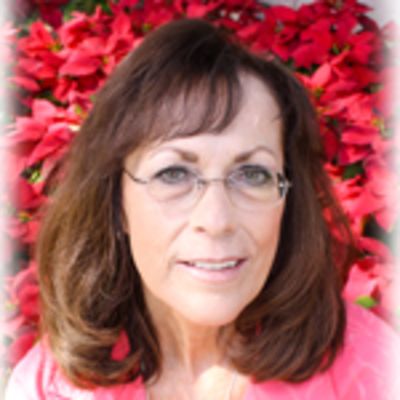 Lana
Faye owen
Jardine
What do you remember about Lana? Share your stories and photos here, and invite others to come share their memories.
Lana was born September 27, 1948 to William Bolton Owen and LaRene Dahle Owen in Clarkston, Utah.

She married the most handsome boy in Clarkston, Steven Jardine, on May 6, 1966. Their marriage was later solemnized in the Jordan River Temple on February 22, 1982. She and Steven loved to laugh and play and tease with their family. Lana had a fun sense of humor and presented a great show of patience when she was teased in return.

At a young age she learned to work hard and serve selflessly. These wonderful traits she carried with her throughout her life. Her struggles were many but throughout all of them she was able to come out on top because of her willingness to work and her desire to serve. There were many times that she was called upon to support her young family. Because of the qualities and skills she possessed, she was always able to provide for them. She was loved as a treasured employee and coworker wherever she went.

She was keenly aware of the needs of those around her. She helped everyone she could. Even when times were difficult and money was scarce, she would always be able to find something she could share. For many years she cared for her mother who had suffered a stroke and was bedridden. She would make meals and drive over 70 miles each day to take care of her mom and her stepdad. She never recognized it as a duty or an obligation but as an incredible opportunity to show her love and appreciation to her mom. Her greatest example of love and service was the care that she gave her beloved husband Steven. When he became ill, she cared for him as no one else could. She was his nurse and his caregiver and sweet wife through his struggles and his pain. She was constantly at his side and did all she could to care for him and comfort him. We were all devastated when he passed away at a young 43 years of age. With her courage and her resilience, she carried on and was a source of strength for her family.

She suffered many health problems and setbacks throughout her life and endured each hurdle with both strength and grace. She taught and showed her children that they can do hard things. Through her example, she taught others to be kind and to help and lift at every opportunity.

She shared many stories of growing up in Clarkston and stories of ancestors she had known and loved. Her narrations were vivid and the love she had for those past and present was strong. She helped cultivate this sense of heritage, family and tradition in her children and grandchildren. This gift of eternal consequence is truly a treasure.

Lana is survived by her children Jill (Craig) Smith, Jennifer (Ty) Savage, Stefanie Jardine, Jared (Claire) Jardine; and her grandchildren Kelsey (Brian) Skidmore, Adrianne Smith, Jacob Smith, Joshua Smith, Dalton Savage, Sabrina Savage, Dillon Savage (currently serving in the St. Louis Missouri Mission), Sierra Savage, Savannah Yates, Mason Yates, Aliyah Yates, Steven Jardine, and Everett Jardine.

She was preceded in death by her husband Steven and her grandson Steven James Yates as well as her parents; her sister Linda Murdaugh and her brother, William Owen.

Funeral services will be held Saturday, February 10, 2018 at 11:00 a.m. in the LDS Chapel located at 2195 North 100 East, Pleasant Grove, Utah. Family and friends may attend a viewing Saturday from 9:00 – 10:30 a.m. prior to funeral services. Interment will be in the Clarkson City Cemetery under the direction of Olpin Family Mortuary.