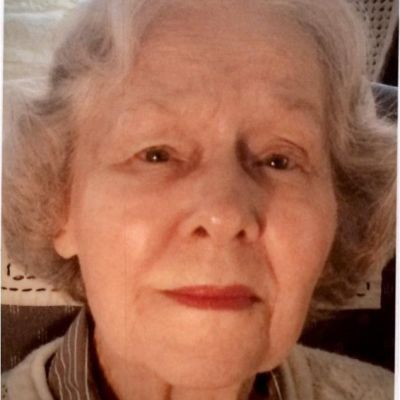 Kitty
Burgess
Blanton
Join us in celebrating Kitty—please share your stories and photos, and help spread the word about this page!
Kitty Burgess Blanton, age 92, of Apex, NC, died Wednesday, February 17, 2021, at Central Carolina Hospital in Sanford, NC.

She was born on April 17i, 1928 as the second child and daughter of Douglas M. and Ethel Haigler Burgess at The Plains, Virginia. An older-brother; Douglas Maphis Burgess, Poolesville, Maryland, her parents, and a great grandson Luke Michael Blanton preceded her in death.

She was the devoted and dear wife of Lt. Colonel William J. Blanton, US Air Force for more than 73 years. During the period of World War II, she was employed by the War Department at the Pentagon, Washington, DC. While living in Washington, she also studied music and voice, and was a member of a USO group who entertained military soldiers in the DC and Maryland area with music and song.

"Miss Kitty" was a member of the the Baptist Faith and attended church regularly throughout her life. As a teenager and adult she sang in church choirs, and worked many years with children's choirs. In the early 1970s, she and her husband and a dear beloved African-American retired school teacher, volunteered and was selected by a large group of churches of all denominations in Wilmington, NC, to care for and teach a group of under privileged kindergarten children.

For most of her life she was known as "Miss Kitty Burgess", that sweet person with the beautiful smile and kind pleasant words for everyone she met. Mrs. Blanton would like to be remembered as a Christian, a dear loyal wife, mother and grandmother who loved and served her Lord and church, her family, friends and country. She sincerely believed that Jesus, indeed, "Paid It All" for her, and now will await a reunion with family members and friends in the presence of the Lord, Jesus Christ. To God be the Glory.

Mrs. Blanton is survived by her husband, William Sr. of the home; three children, five grand children and two great grand children. Judith and husband Bill Cronenberg, Jr., grand daughter Anissa Gunther and husband Greg, and great grandson Aiden; Timothy and wife, Faye, grandson Taylor and wife Melissa; grand daughter Elizabeth Whipple and husband Will and great grand daughter Ivy Caroline Whipple; William J. Blanton, Jr., and daughters, Isabella and Katherine Blanton Jiminez.

Funeral services will be held Saturday, February 20, 2021 at 2:00 pm at Mount Zion Baptist Church, 9845 Red Hill Road, Whiteville, NC 28472, The family will receive friends from 12:45 - 1:45 pm at the church prior to the funeral service. Burial will be in the Mt. Zion Cemetery following the services with Rev. Lauren Efird officiating.

Memorials may be made to the Mt. Zion Cemetery Fund at the above church address.
LINKS
The News & Observer
http://www.newsobserver.com
Memories
Looks like something went wrong.
Reload the page and try again.