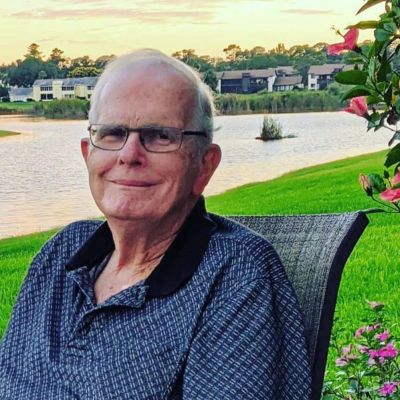 Kermit
Thacker
Help us celebrate Kermit! Please share your stories and photos, and invite others who remember Kermit.
Kermit Thacker entered this world on October 12, 1936, and he stepped into heaven on January 21, 2021 at 10:15 pm. He was born to Ballard and Olva Thacker. He was their fifth child, a part of a set of twin boys. Kermit and his twin Ken were their parents second set of twins. His twin sisters Ernestine and Christine, were born 10 years earlier. Kermit always felt it was a special thing to be a twin.

Kermit was raised in Sims Creek, Kentucky and graduated from Fedscreek, Kentucky in 1955. After graduation he went to school to become a barber. Kermit worked in different barber shops in the Pikeville area and found barbering to be something he really enjoyed. Shortly after becoming a barber, he was drafted into the army. Kermit spent six years proudly serving his country. When his service ended he moved to Chicago to look for work. In Chicago he found much more than work. He found and married the love of his life, Bonnie Gilliam. Kermit and Bonnie remained in Chicago until 1972, at which time

they decided to move to Defiance amongst the cornfields of northwest Ohio. There Kermit worked for the General Motors foundry for 27 years retiring in 1999.

Kermit and Bonnie were blessed with three daughters Tamatha, Denise, and Crystal and one son named Matthew. From those blessings came eight grandchildren. Zac, Alesha, Tyler, Brooke, Brittany, Breanna (twins!) Brayden, Ava, and one great grandchild, Lily. Kermit loved being a dad, granddad, and great granddad. To Kermit a well lived life involved providing for his family and those he loved, working hard, and living a clean life. When he wasn't working hard, he enjoyed watching the Chicago Cubs, University of Kentucky basketball, playing cards, pitching horseshoe, traveling, going to family reunions, listening to old country music like

Loretta Lynn and making new friends. He loved kids, history, joking around, telling stories and riddles. Kermit was very proud of the life created and lived with Bonnie by his side. There is no question the first words he heard when he stepped into heaven were "well done my good and faithful servant." Kermit was a wonderful husband, dad, brother, uncle, mentor, and friend. Kermit will be greatly missed by family and friends. We will miss his warm smile, friendly, personality, and his random jokes until we get to see him again.

He is survived by his loving wife of 56 years, Bonnie Thacker; son, Matthew Thacker; daughters, Denise Miller, Tamatha Lehman, and Crystal Thacker; his eight grandchildren, and one great grandchild.

Visitation will be held Monday January 25, 2021 at 5-7 and funeral services will be held Tuesday January 26, 2021 at 12:00 pm. at Countryside Funeral Home in Anthony, Florida. Burial service will follow at 2:00 pm. at Highlands Cemetery in Ocala, Florida. Condolences may be sent to P.O. Box 830007 Ocala, Florida 34472.
LINKS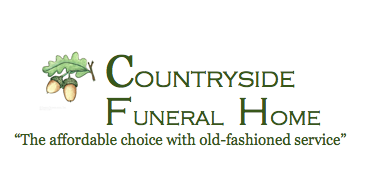 The Villages Daily Sun - Memoriams
http://www.thevillagesdailysun.com
Memories
Looks like something went wrong.
Reload the page and try again.