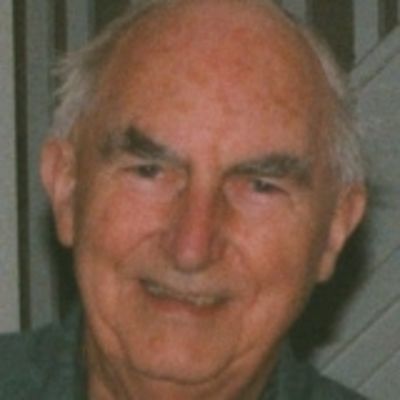 Kenneth
William
Bond
He never said you can't do something and pushed you to be your best.
KENNETH WILLIAM BOND

A Short Autobiography by Kenneth William Bond



EARLY DAYS AND EDUCATION

I was born on 4th June 1928 in Bradford in the West Riding of Yorkshire. Father was Frederick William Bond (1895-1963), insurance company clerk and mother Nellie Bond (nee Huddlestone, 1896-1985) who were married in 1925. A younger sister, Margaret Elizabeth, was born in 1930 and is married with two sons (and four grandchildren) and lives mostly in Phoenix, Arizona.

I attended Lorne Street Infant and Primary School, West Bowling. Bradford until the age of eleven (1939) when l obtained a place at Belle Vue Grammar School in Manningham, Bradford. The move to this school was delayed by the start of World War II when for some. now inexplicable reason, many schools were closed and reopened in temporary accommodation for a while. I attended Belle Vue for seven years. The School Certificate examination of the Northern Universitiesloio1Ma1.ricularion Board was taken in 1944 (2 distinction,, 4 credits and two passes • the later in French and English literature (indicating a lack of interest in the literary arts !).Entered the science side of the sixth fom1 and became a school prefect. Four subjects were passed at the Higher School Certificate level (Pure and Applied Mathematics, Physics and Chemistry) at a sufficiently high level (•uow not recollec1ed) for entry into Leeds University in October 1946.

The decision to take geology as a subject al University was inspired by a fairly long time i interest in rock and fossil collecting together with an ambition to 'go exploring'. In the immediate post-war years, relatively few students took geology and the Honours Class' of 1946-49 had only 8 students, five of which were ex-servicemen and only three came directly from school. The three year course included one year of mathematics, biology, scientific French and German together with land surveying in the Civil Engineering Department. A third year mapping project in northwest Yorkshire was presented as a thesis on the Millstone Grit sequence south of the Craven Fault. Acquired an interest in climbing and mountaineering at University and spent two long vacation trips to the Alps and the Pyrenees. Summer vacations were spent climbing in the Lake District, Scotland and North Wales.

ASSIGNMENT IN IRAN

Graduated with an B.Sc. Honours Degree in July 1949 and joined the Anglo-Iranian Oil Company (now British Petroleum Co. PLC) in September. Posted to service with the geological department at Eakring, Nottinghamshire where at the time was the largest oilfield in the British Isles and later was sent to Formby in Lancashire where the Company bad a oilfield and were engaged in drilling for deeper reserves .

In November 1949, l married Sheila Mary Wear and after many delays was posted to overseas service in Iran at the end of 1950. Participated in a long geological mapping expedition in the Zagros Mountains of southwest Iran. The mapping covered a large, potentially oil bearing structure. Some 120 miles long by 20 odd miles across. A series of cross-sections about three miles apart along the length of the structure were mapped in detail, Data being transferred onto aerial photographs and rock samples taken for making into slides for the identification of their micro­ fossil contents used to correlate the layers of rock. The expedition worked from tented camps which moved along the foothills by camel and mule trains while the mapping work was carried out largely from horseback using compass and rangefinder to tie in the line of section with the aerial photography.

In June 1951, I was posted back to London temporarily for report writing. All the time, the oilfields and refinery, Abadan, in Iran were being rapidly enlarged and accommodation for married staff was in very short supply. As a consequence, any staff who could work in London were transferred there for the summer season to release married quarters on a temporary basis for other personnel. The summer and autumn was spent working in London and we were fortunate to be able to find a very pleasant rented flat in East Horsley in Surrey, an easy computing journey from the office. However at about that time the Iranian Government nationalised the oil industry and British staff were repatriated. As Anglo-Iranian Oilfields could not guarantee long term job security, several other companies made offers of employment and I accepted a transfer to the Burmah Oil Company who at that time were the largest private shareholders in Anglo-Iranian.

TRANSFER TO INDIA

I left England by sea for India in December 1951, arriving in Bombay early in 1952. Journeyed across India by train and flew from Calcutta to the Digboi oilfield in north east Assam to take up a post as assistant to the Oilfield Resident Geologist responsible for the development of what then was the largest source of oil in the Indian subcontinent. The oilfields are situated at the southern edge of the wide. flat Brahmaputra valley along the foothills of the range of mountains •the Patkai Hills - separating India from Burma 10 the south while to the north, on a clear day the snow-capped Himalayas can be seen. The climate In the valley of Upper Assam is monsoon, heavy rains and high humidity through the summer with temperatures in the eighties. The onset of the 1no11oon in May/Jm1e is marked by electrical storn1s and torrential rain. As the rains taper off in the autumn, cooler conditions prevail and for a short period - late Noven1ber to say late February, the climate is very pleasant. Cool sum1y days witl1nights sometimes cold enough to justify fires with son1e light rain around Christ1nas time. The area was surrounded by thick rain forest leading onto paddy fields in the flat Brahmaputra valley. The houses were spacious and comfortable located on hills interspersed with lakes, each house nicely separated fron1the nearest neighbors by trees. The local town offered various native shops while the Company Club Store supplied imported necessities like whisky and tinned goods. At that time there was an expatriate staff establishment - including families - of around 100 with other expatriates living in the tea gardens in the surrounding areas which in the early 1950's, were mainly owned by British companies.

A son, John William was born in May 1952 and Sheila travelled out to India by air two months later. We continued living in Digboi with a brief spell to some exploration drilling operations at Nahorkatiya - some 50 miles away - which resulted in the discovery of large oilfields which within a few years made India almost self-sufficient in oil. Returned to England on long leave in June 1955 but were posted back to Assam at the beginning of 1956 . A second son, Robert James was born in India in May 1956.

ON THE ROAD TO MANDALAY

In January 1957, the family was transferred to Burma and to the Chauk oilfield, some 300 miles north of Rangoon. At that time, the country of Burma was divided by civil war with the government holding the main cities and most of the central Irrawaddy valley area while various insurgent groups held the rest of the country. As a consequence, contact with the oilfields depended upon a private air service from Rangoon as road or train travel was somewhat hazardous. Life on the oilfields was, however, very pleasant. The climate in the central valley of Burma is hot but dry for much of the year in a semi-arid topography. Housing was good, domestic help pleasant and plentiful with a social life revolving around a golf club and a main social club with tennis courts, swimming pool etc. lmported foodstuffs were scarce and relatively expensive but not particularly missed. There was no television; radio - apart from erratic short wave stations; daily newspapers or magazines less than two months old but there was a very active social life among the expatriate staff community of around 50 to 60 people.

A third son, David Frederick was born in 1958 in Chauk before a break in England for six months leave and a return to Burma. A further two years were spent in the oilfields before I was transferred to the Company Head Office in Rangoon as Chief Development Geologist. Life in the capital city of Rangoon was in some respects less pleasant than in the oilfields. Burma had, as it still continues to do, cut itself off from most contacts with the world outside and tried to be self-sufficient. As a consequence, there were practically no imported goods, very few cars were less than ten years old and could only be imported by diplomats or by using precious reserves of foreign currency. The city infra -structure electricity, water, telephones, roads etc. were still as left from colonial days and housing which had to be rented from local landlords was very inferior to the standards of living enjoyed in the oilfields. It was, however, despite these disadvantages an interesting place and the Burmese together with the large populations of Chinese and Indians were pleasant people to live among.

SOUTH AMERICA

In 1963, the Burmese Government bought out the interest of the Burmah Oil Company in what was a joint venture and immediately released most senior staff and replaced them with Burmese nationals. We left Burma in February 1963 and returned to England. Subsequently transferred to Ecuador in South America where the Burma h Oil Co. had bought the Lobitos Oilfields operation. The posting was to Ancon, an oilfield on the west coast of Ecuador located at the northern end of the dry, coastal strip extending up from the southern tip of South America in Chile to the equator, affected by the northward flowing Humboldt current which creates desert conditions along the coastal plains and for a relatively short distance inland . The assignment was to evaluate the oil reserves in the area and to formulate a forward development program. Appointed Chief Geologist 1964 and Field Manager 1966.