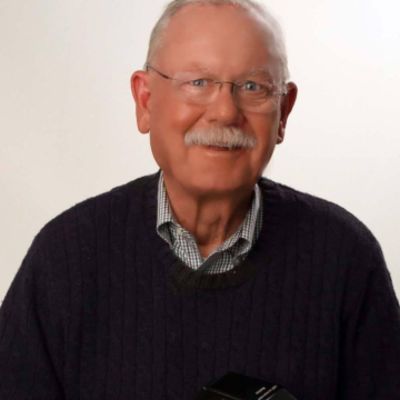 Ken
Allen
Did you know Ken? Please share your stories and photos, and help spread the word about this page!
Kenneth Lee Allen was a beloved brother, husband, father, grandfather and friend. He is survived by his wife, Kathy, children, Kristie, Mike and Alicia, his grandchildren, Jayden, Bailey, Delani, and Esme, as well as by his sister, Margo, and brother Ron and family. He battled cancer for more than 15 years -- and mostly won! -- til the very end.

Born in Manhattan Beach on February 27, 1943, Ken was proud to be a South Bay native and resident. He contributed much to his community, from serving in leadership roles for the Boy Scouts to ministering to his church community at St. Lawrence Martyr. He graduated from Mira Costa High School and loved being a part of the MCHS reunion organizing committee.

Ken will be sorely missed not only by his family but by many dear friends. That he had so many deep, lasting friendships is a testament to his faithful, wholehearted, and ever-dependable character. We are sure that many of the memories shared here will involve descriptions of Ken's convivial spirit, too. He loved to share good food and fine wine with his family and friends.

Please share your photos and memories of Ken on this page for all the friends and family to enjoy remembering what a full, rich, and well-lived life he lived.

If you would like to make a donation in memory of Ken, you can make it to the Circle X Ranch Foundation [https://www.glaacbsa.org/Circle_X_Ranch]

where he was a member or to the National Parks Foundation [https://www.nationalparks.org/support] to help preserve and protect our national heritage.

Note: This page is set to "guest mode" to allow people to post without having to sign up with ancestry.com. But the trade-off for this public accessibility is that the moderators have to approve the posts, so you may not see your memory immediately after you save it. Please check back on the site -- and feel free to comment on one others' memories!