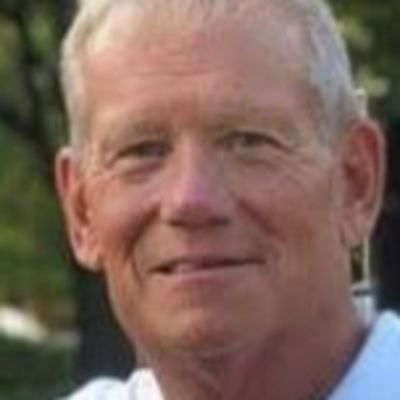 Kelvin
"Kelly"
Kelkenberg
Help us celebrate Kelvin! Please share your stories and photos, and invite others who remember Kelvin.
Col. Kelvin "Kelly" Kelkenberg passed away peacefully on 2 August 2021 following a three-year battle with cancer. Kelly was a United States Air Force veteran, civil servant, and community leader. He served his country and local communities in a decorated career that spanned more than 50 years.

Kelly was born on 13 March 1946 in Buffalo, NY, to Donald and Hazel Kelkenberg, and was raised on a dairy farm in Clarence, NY. He attended Morrisville State College, completed his Bachelor's degree at Texas A&M University, and received an MBA at Eastern New Mexico University. Following graduation from Texas A&M, Kelly joined the military and was commissioned as a 2nd Lt in the United States Air Force, where he learned to fly. He served the military and our country in a variety of capacities, including as an Air Traffic Controller stationed at U-Tapao Thailand during the Vietnam War, and later as an expert on Emergency management and Preparedness. Kelly retired from the USAF as a Colonel. His several military awards included the Legion of Merit, Bronze Star, 3 Meritorious Service Medals (USAF, Maryland, and District of Columbia), Joint Service Commendation, and multiple Air Force commendation medals.

After retiring from active duty, Kelly worked in the private sector for many years, first in Kansas City, MO, and then in Buffalo, NY. In 1989, Kelly met and married Kimberly Helenius, who was his partner and best friend until his passing. In 1993, the couple moved to Gaithersberg, MD, where Kelly returned to public service working for the Department of Energy. An opportunity with the Federal Emergency Management Agency (FEMA) took them to Duluth, GA, the community they have loved and called home since 1999. Kelly retired from FEMA in 2015.

Kelly served on the Duluth City Council for over a decade. He also served on the city's Planning Commission, Zoning Board of Appeals, Advanced Budget Committee, and the Sign Committee for the Duluth Fall Festival. Kelly was active in and supported many other organizations, including Rainbow Village, Gwinnett Municipal Association, and the American Legion Post 251.

Above all else, Kelly valued his relationships with family and friends. His community of friends extends around the world. He was an active and loving grandfather, who spent weekends and evenings with Elliott, and had just welcomed his youngest grandchild, Emory. Kelly and Kim loved attending local festivals and hosting friends at their house.

Kelly was predeceased by Don and Hazel Kelkenberg (Father/Mother) as well as Kerwin Kelkenberg (Brother). He is survived by his wife Kimberly Kelkenberg of Duluth, GA; sister Kathleen Kelkenberg (Linda Washut) of Fountain Hills, AZ; sister Kyra Smith (Gary) of Palmyra, NY; daughter Mary Kelkenberg (Jim Joseph) of East Aurora, NY; son Thomas Kelkenberg (Stephanie) of Colorado Springs, CO; son Stephen Kelkenberg (Hillary Green) of Hamburg, NY, and daughter Kathryn Hendley (Tommy) of Lawrenceville, GA. He is also survived by 9 grandchildren (Tommy Kelkenberg, Amelia Kelkenberg, Lilly Kelkenberg, Penny Joseph, Nellie Joseph, Zachary Kelkenberg, Abbey Kelkenberg, Elliott Hendley, and Emory Hendley). He is also survived by Penny Price (Robin Heiss), his first wife and the mother of his 3 oldest children.

Kelly was a blessing to all who knew him and he is missed beyond measure. Please gather with us to celebrate a life well lived on August 26th at Duluth First United Methodist Church. Receiving starts at

12:30 pm with service to start at 2:00 pm. A reception will be held immediately following the service at the church. In lieu of flowers, the family asks that donations be made to Rainbow Village. Kelly was Vice Chair for the Board of Directors with this organization and fervently believed in its mission.
LINKS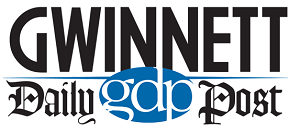 Gwinnett Daily Post
http://www.gwinnettdailypost.com